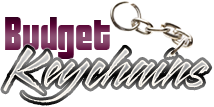 How Logo keychains Enhance your Brand Popularity
Posted by admin
Posted on November 11, 2022
Corporate giveaways like custom keychains will make your employees and clients well appreciated and engaged with your brand. High utility giveaways like keychains  are used daily and will go a long way in boosting the company pride without being overwhelming.
Giving something to someone for free as a reward for what they have done, will easily produce a positive effect in the mind of the recipient. It shows that your organization cares for the recipients and wants to do something for them that they will appreciate. Keychains are versatile handouts that will fit every promotional plan with ease.
Here are some promotional settings, where you can use logo keychains
As  Incentives
Incentive programs are ideal occasions for you to hand out giveaways like keychains. They also let employees know that their hard work is appreciated. Keytags are popular across all age groups and demographics. So, even if you have a diverse employee group in your organization , keychains will make a perfect giveaway to cater to your employees' interests and highlight  your unique company culture.
New hire gifts
Make the new hires feel at home and welcome in your organization by handing out these practical giveaways. A friendly work environment is one of the top factors people consider when looking for a job. By providing giveaways to your employees, you can show that you care about their happiness. It will go a long way in enhancing your goodwill among the employees as well.
As employee appreciation giveaways
Create a sense of accomplishment among your employees and make them feel like they are part of a team. When employees get these tangible items as tokens of recognition, it will make them feel good about their work and help boost productivity.
Builds a sense of team spirit
Keychains win hands down as team swag, which will make the employees not just part of the team but the organization in general. It will instill a sense of community and foster team spirit. This is especially important in businesses where employees work remotely or from home.
Extended advertising
Keychains are a great way to get your company name and logo out there. When employees use your swag, they are essentially acting as walking advertisements for your company. Thus logo keychains will go a long way in building your brand.
Ensures Employee retention
Employee retention is a challenge for most businesses. Hiring and training employees cost a lot and hence retaining them for a considerably long period of time is important.  The best way to do this is to appreciate their hard work and make them happy at work. Free swag will show the generous part of your business and will drive home the message that you take employee happiness rather seriously.
Businesses will feel confident in investing keychains because they know how common it is for consumers to use and show them off in public. Thus, their brand will get a lot of exposure among the audience. It will even make a great talking topic among employees. This word of mouth publicity will surely enhance your chances of attracting talented employees.
How do you plan to use custom keychains in your corporate events? Share your ideas with us in our comments section.