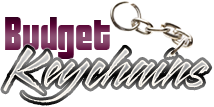 Get your Brand Move with Logo Keychains
Posted by admin
Posted on November 10, 2022
Giveaways like custom keychains will definitely save your day. Everyone knows the value of a keychain though they may not appreciate it until they lose their keys. The imagery of protection and reassurance makes promotional keychains valuable tools for spreading the word about your company.
Your advertising message is going to pop up in force every time your recipients carry around their valuable keys. In addition, keychains remain popular all round the year as they are not influenced by  seasonal trends or fashion traits. . It is a must have item even in today's digital world. The incredible branding potential of keychains and flexibility of use  is what makes them every marketer's delight.
Show that you care
Misplacing keys can indeed be unsettling for everyone. Show that you care by offering custom keychains printed with your brand and message. It is ideal to  reach out to people of all age groups and demographics. In addition, your logo will make consistent impressions wherever your recipients carry these along. Besides, keychains always get the ultimate attention both indoors and outdoors.  Thus you are assured of an incredible brand exposure at the shortest time.
Budget friendly
Keychains also  fit in your budget easily and make a preferred gift for corporate events and personal events alike.  Available in just about every price rate, custom keychains  will surely match every  budget and promotional plan .
Travel Friendly Products
Promotional  keychains are obviously the ideal travel companion to make your advertisement reach out to a wider spectrum of audience. Everyone needs to carry their keys wherever they go, which means your message and logo imprinted on it  will get a lot of attention and appreciation. A well customized keychain can indeed be the constant reminder of your services and products.
Make your promotions shareable
Keychains are small and compact, which makes it easier for marketers to distribute it in person or through mailers. Logo keychains make excellent inclusions along with your newsletters and business communication. Thus promotional keychains will help you share and spread your message to get it far and wide.
Provide added value
Keychains are available in various innovative models including combo models like flashlight keychains and bottle opener keychains among others. By choosing these multipurpose keytags, you can provide added value to your recipients and engage them more effectively with your message. More the utility more will be their brand exposure.
Keychains Impress every genre of audience
No matter what type of target audience you may be having, custom keychains will never fail to impress them. Popular across men, women, young and aged keychains make a safe investment  in all types of promotions.
Trendy
Gone are the days when custom keytags were plain and boring. Today, you will find interesting models that will amp up the style of the receiver while promoting your brand. Add an interesting design or tagline to make these giveaways stand-out. Moreover, these high  quality products will stand the test of time and reflect our attention to detail.
Types of keychains
From metal keychains to leather keychains and acrylic keytags , you can also choose from a wide range of models that suits your budget and brand identity. Your choice will speak a lot about your company culture.
Now, that you have an overview of the branding potential of keychains, you can put your creative ideas into action right away.