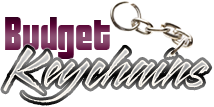 How Keychains Make your Brand Stand Out
Posted by admin
Posted on September 13, 2022
From travelling to shopping or commuting to work, keychains are something everyone has to carry with them wherever they go.  Through the years, the popularity of custom keychains has not reduced a wee bit. Marketers can get their brand out in the market where people can see and be engaged with it.
Why are Keychains Popular
Durable
Keychains are designed to withstand the rough and tumble of everyday life. So, whether your prospects carry these keytags during travel or a day out on the beach, you can be sure your brand on these keytags will be displayed in a dramatic way.
Stylish
Custom keychains have undergone a lot of makeovers in the last few years. Today, these are not  plain and boring anymore. You will find interesting multifunctional models like bottle opener keychains or flashlight keychains among others that will double up as other essential tools that your audience may require. Thus custom keychains can fit any promotional occasion and preferences of the audience.
Establishes Identity
Keychains offer a high visibility imprint space that will help marketers to establish their brand identity and give their prospects a sense of  belonging towards their brand. Add your logo, message or artwork to complement your branding theme. No matter what your promotional theme, you can easily customize these everyday items to complement the theme
Apart from giving your prospects a functional accessory , branded keychains will  also give them  a chance to bring and wear your  brand identity wherever they go.
Gender Neutral
Due to their functionality and customizable quality, keychains make perfect giveaways for people of all genders and age groups. Thus your brand on it will reach a wider audience than you might have imagined.
Custom keychains will take your brand to a wider market. Because of its high utility, it's an item that everyone uses on a daily basis. So, your prospects will be walking out on the streets with your brand by their side. In addition, keychains make a good conversation starter that will leave a lasting impression.
Range of choices
Keychains are available in various models that range from leather, metal, plastic and acrylic among others. So, you can choose an appropriate model that will fit your theme and will take your branding to another level. Long lasting and durable, custom keychains often last a life time and are seldom discarded. Thus your brand will make consistent impressions at one time investment.
Memorable
Promotional keychains are memorable. They are useful because customers will find it useful to keep their keys safe. Moreover, they are very much appreciated by the audience. Ideal as stand alone gifts  or gift bag items, custom keychains will make your branding campaign  truly exceptional.
Economical
Keychains are low cost giveaways that will ensure more value for your promotional dime. Besides, marketers can ensure the best prices by ordering in bulk. As logo keychains  are very trendy and cost-effective, marketers can invest in these logo items confidently!
Interested to know more about custom keychains and the best ways to use it for your next promotions? Our team is only a call away.