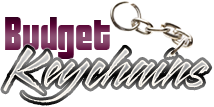 Top 5 Ideas to Get the Best Results From Custom Keychains
Posted by admin
Posted on September 15, 2022
Keychains may be small and ubiquitous items. However, the fact is that it remains as one of the most popular giveaways even today. No matter how small or big your custom giveaway item is, you can exploit its capability to boost brand exposure, draw in prospects and convert them into leads.
If you  have not given a serious thought of using custom keychains as promotional swag, you could be missing out on significant opportunities that could help your business grow.
 Why keychains
Firstly, keychains are popular handouts and something everyone may need to organize their keys. Reports show that  consumers prefer functional handouts than novelty items. That will give another reason for marketers to include these popular merchandise in their marketing plan.
Portable
Keychains will travel with your prospects wherever they go. Thus your logo and message imprinted on these will reach a wider audience than you thought. An interesting custom keytag will even make a great talking topic that will ensure the much desired word of mouth publicity for your brand.
Trendy
Keychains are not just functional anymore as these have evolved to be trendy accessories for most people. Choose keytags in various models including multifunctional models like bottle opener keychains or flashlight keychains that will offer much more than ordinary keytags. Sports themed keytags are a popular way for most people to flaunt their fandom. Marketers can thus invest in these keychains to reach out to their sport loving audience.
Wondering how to maximize the branding potential of custom keychains? Here are some ideas
Keychains make collectible Gifts With Purchase
Keychains are available in a wide range of interesting shapes and models, which make it beautiful collectable merchandise. Producing attractive custom keychains will definitely catch the attention of regular users and collectors alike. It will even make interesting talking topics that will encourage repeat sales. Thus logo keychains will make great handouts to reach a broader range of audiences.
As Referral giveaways
Inspire customers into referring your business to their friends and family by offering popular handouts like keychains as referral giveaways. It will give them an added reason to visit your stores more often.
As trade show swag
People love attending large promotional events like trade shows because they are a great way for marketers to network, learn and get noticed. By handing out custom keytags printed with your logo and message your attendees will have a lasting reminder of your brand on hand even after the event.
As loyalty gifts
Keychains  can even be used in many different ways to build loyalty programs. You can hand it out when your employees or business associates reach their goal and get s specific number of points within the program.
As online promotional items
 If you are looking for a fun way to present your brand online and engage your audience with your message, consider integrating Quick Response Codes to the keytags. It will surely make a proven call-to-action marketing strategy that can help you reach more people.
We know as much as you that your promotional keychains have to speak for themselves to make a lasting impact. So, we have set up a complete line of custom keychains to suit your promotional themes and will enhance your brand exposure.