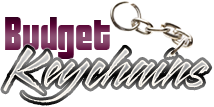 How Keychains Make your Brand in Demand
Posted by admin
Posted on April 22, 2022
Printed Keychains are popular marketing tools that will get your message across to a wider audience and make your brand popular.
Wondering what makes these ubiquitous items of keychains popular? Everyone needs keychains to keep their important keys safe and in order. Just think of the exposure your brand will get in offices, homes and even on the move. An interesting custom keychain often becomes a hot topic of discussion among people.
Something special for everyone
Forget about the conventional shapes like round and square and choose something interesting like keychains in various shapes like animals, sports items or even fruits or vegetables to complement your marketing theme.
Choose unusual colors
Bold colors and brighter hues will indeed make the keychains easily visible and highlight your logo and message.  Budget friendly models like plastic keychains and acrylic keychains are surely perfect choices to consider.
Choose multifunctional models
Also, custom keychains are no longer plain and basic. Evolving with the changing life styles, logo keychains are now available in various models like USB keychains, speaker keychains or something fun like bottle opener Keychains. These models are a runaway hit because the more you engage the senses of people the more will be your brand recall. So, choose a promotional keychain that is eye-catching and unique to leave a lasting impression among the recipients.
Budget friendly
A modest budget on hand is the biggest challenge that marketers face often. This is where the relevance of popular and cost effective handouts like keychains comes to the bigger picture. They will especially fit the bill so marketers planning mass events like trade shows and mailer campaigns.
Highly visible
Moreover, keychains always remain out in the open, which will ensure a great display for your promotional message. As these will always stay in plain sight of the audience, your  brand gets consistent exposure. Thus, by investing in  logo keychains you get countless valuable impressions at one time cost.
Highly Creative products
Creative customization scope will indeed go a long way in enhancing the business outreach and ensuring the best results. Customers are very demanding these days and they look for the most trending freebies. Keychains make a unique and popular giveaway to convey your message and engage the recipients.
Popular
Keychains in any shape or model is popular among people of all age groups and demographics. So, no matter what type of audience group you may have, custom Keychains will surely impress them. Forget about the hassle of finding the right size and popular color while choosing keychains, because keytags in any form will easily tug the hearts of the audience.