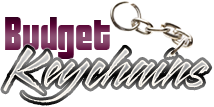 Get your Custom Keychains Easy Attention
Posted by admin
Posted on April 25, 2022
Advertising any business to beat the fierce competition is a challenging task especially for small and medium organizations. If you have a modest promotional budget, custom giveaways like keychains will be a great marketing tool.
Keychains are one of the top 3 promotional giveaways in business promotions. Apart from being a tangible brand reminder for your customers and potential clients, it will also make their interaction with your business more memorable.
Custom keychains are relatively inexpensive than other forms of advertising, which in turn will ensure the best value for your dollars.
Popular
Keychains are a proven marketing tool for several reasons. Firstly, they are cost effective handouts that can be purchased for just a few cents per unit. Small and compact, logo Keychains are easy to distribute both in person or through mailers. Your prospects have a trendy and highly useful gift item that will fit into their pockets so that they are always at the ready.
Universal
Keychains are something people all over the world will find useful. So even if you choose to distribute one or more keychains for your business events, your giveaways will get a lot of appreciation. Most people use a key chain of some type; hence logo keychains as business gifts will always remain a great choice for marketers.
Some marketers think that keychains may not  create  headlines and make an impact considering the fact that they are ubiquitous . However, the fact is that even when keychains flood the market , these giveaways are seldom forgotten.  The advantages of distributing promotional key chains are so compelling for business owners to use them as advertising tools. 
Choose combo models with multifunctional features that are more useful. It will make a smart alternative to a simple model.  For instance, a key chain that doubles up as flashlights or whistles will enjoy double branding potential and dual utility for the recipients. Interesting models like bottle opener keychains will even make a great talking topic among people around. Further more, it will take your message into a bigger audience than you think.
If you haven't exploited the promotional potential of keychains so far, try out  different types of keychains that will leave an impact on the customers.  It will also help you reach a wider audience without repeat investment or effort. In addition, these sleek and handy keychains wont take up much storage space as well.
So, how do you plan to make logo keychains your marketing tools? Share your ideas with us on our facebook page.