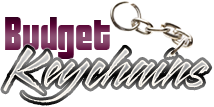 Brand Placement Ideas for Custom Keychains
Posted by admin
Posted on April 21, 2022
The use of Keychains has been steadily increasing even in today's digital world, thanks to the innovative models in keychains.
From USB keychains to speaker keychains and more, you will find a lot of interesting models that will fit the needs of the digital savvy audience. These unique and value added custom keychains offer customers a fantastic opportunity to get going with their daily business, without the burden of searching their important keys.
What you will love about custom Keychains
Range of Colors
In addition, keychains are available in a huge range of bright and attractive colors. Choose a model that is suitable for your brand. In addition, they can be very eye catching and interest the customers easily.
Multipurpose
Keychains are not plain any more as these have added features like flashlight, and tape measures among others. Thus multipurpose keychains like bottle opener keychains will especially enjoy a greater advantage over other giveaways, as it increases the number of people that can use it.
Branding
keychains have a high visibility imprint space to highlight your brand and message. Incredible customization possibilities increase the potential of brand exposure.
Cost effective
 Keychains cost you only a few cents, which makes it easy for every genre of marketers to use it, as promotional giveaways.  The low cost advantage makes it a great choice for mailer campaigns and mass events like trade shows. So,  if you have been worrying about a modest budget on hand, look no further than custom Keychains.
Easy to distribute
 Light weight and compact, keytags are also easy to distribute in person or by mailers. So, you have the ultimate freedom to get across your message far and wide, when you have portable handouts like keychains. Besides your recipients will find it easy to carry it wherever they go; which in turn will ensure a bigger brand exposure for you.
Further, keychains are universal; and hence anyone an easily relate to your message effectively. No matter what type of event you are planning to promote, logo keychains will indeed make a great choice.
Keychains are amazing promo items with a high visibility branding area on their front to print your logo, or mascot on it. Thus, branded Keychains are great to advertise with. You can give them away for free, use them as referral gift or sell them as fund raising items.
If you are interested in promotional keychains, we can help you find the most trending models that will increase your brand awareness and recognition. Shop right away.