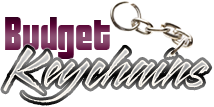 How Keychains Engage Customers with Your Brand
Posted by admin
Posted on July 1, 2022
Small but effective, custom keychains will absolutely keep your customers attached to your brand. And the fact that Keychains are almost present everywhere means that your brand will be seen wherever your recipients go. Apparently, Keychains may seem simple and ubiquitous, but the truth is, it really plays a crucial role in marketing. By adding your brand and message on these everyday items, you get a higher level of brand visibility.
See how logo keychains engage your audience with your message in countless proven ways.
Keychains engage the customers
A well customized keychain will engage the customers with your message without being intrusive. Thus keytags will have an impact on your clients and will add color and distinction to the products on offer.
Tangible brand reminder
Keychains provide quick access of  information to the clients. Whether it is your logo, contact details or something more, anything imprinted on Keychains will never be missed. Thus it is a very practical way to broadcast your message.
Fully customizable
The best part is that Keychains can be printed with any information you may wish to convey to your customers. For instance, you can add call to action message, long term discount sales or something more that your recipients will find interesting.
Inexpensive Brand Promotion
Keychains cost very little to manufacture and customize. It is thus very cost-effective and ideal for mass promotional events like mailer campaigns and trade shows. So marketers with a small promotional budget or even startup companies can plan an ambitious marketing drive with these cost effective handouts.
Long lasting
The best thing about Keychains is that these are long lasting and  well retained. So, your brand on it will get a great exposure and consistent impressions at one time investment. Being durable and reusable, marketers don't need to spend money regularly to replace their swag with a new one.
Keep Things Organized
Keychains make lives easier for your recipients and help them to keep their valuable keys organized. Reports show that functional handouts like keychains enjoy a higher retention and popularity than novelty items. So, if you wish to leave a lasting impression in the minds of your audience at a low price, look no further than high utility items like custom keychains.
Keychains are designed to share your information with the audience and promote your brand. Highly-visible and useful, logo keychains help in creating more sales and greater impact on your customers. In addition, customers will appreciate you more when they get practical giveaways like keychains that they can actually use. As these are highly customizable, marketers may choose the design that suits your brand.
Explore our collection of keychains to choose a model that you think will match your marketing theme.