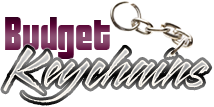 How Metal Keychains Boost Your Marketing
Posted by admin
Posted on July 4, 2022
Are you searching for marketing materials to help you ace the competition. Why not go for custom metal Keychains and make leads without breaking your budget. Offered in various models and shapes, metal keychains offer  a higher perceived value for the audience. Reusable and well retained, these keychains make ecofriendly giveaways that will fit all your promotional plans with ease.
Functionality
Keychains are absolutely functional . Apart from keeping keys well organized and easily accessible, Keychains also make stylish accessories for most people. Models with add-on features offer more utility and more brand visibility. Custom keychains are indeed an essential part of our everyday lives. They are versatile in nature and hence are not just for organizing keys but make an extension of personality for most people.
High visibility
Keychians are something people carry around wherever they go. Whether they are at home or out enjoying a camping holiday , these metal keychains will follow wherever your recipients go , creating countless impressions on the go. People can bring them anywhere at any time. Thus your brand will enjoy a wide angle display and lot of face time of not just your recipients but people around as well.
As Keychains are highly practical, you can probably see them everywhere. Customizing them with your brand's logo, colors, and campaign message can help you boost brand visibility. It will help your audience to easily set your brand apart from your competitors.
Environmentally Friendly
These custom metal keychains  do not end up to landfills and cause environment pollution. So, marketers that wish to highlight their ecofriendly traits can invest in these high quality Keychains. Thus by using these reusable metal Keychains, you are certainly giving our Mother Earth a favor with this simple deed.
Interesting models to consider
Bottle opener Keychains : Drinking beer will surely bring people together. So, pubs and bars looking for an interesting way to get their clients engaged with their brand can consider  metal bottle opener Keychains . It will ensure your customers a welcoming drinking experience while giving your brand a grand display.
Flashlight Keychains : Offer the dual utility of a flashlight with a keychain to your customers and make lives easier. Available in various models at every price rate, these keychains will indeed shed light on your brand  for a long time even after the event.
Planning to make metal keychains your promotional swag? Reach out to our tea for innovative tips and ideas.