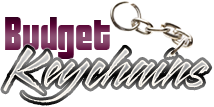 Custom Keychains  –  Timelessly Popular Choice In Custom Handouts
Posted by admin
Posted on September 24, 2020
You'd think in this digital age, handouts that are something simple like keychains would be dead as Dodo! Today, there are many other ways like keyless security and biometric locking system  for people to remain safe and the remarkable convenience  technology can offer. However, people still reach for their good old companion of keychains at the start of their day.
 When things matter, people seem to understand the intuitive difference between a tangible keychain and an electronic assemblage which functions on technology and factors beyond their control.  Whether it is old habits die hard or whether people still need time to make a shift, keychains still make popular handouts and high utility gifts that everyone uses.
Available in various textures, colors and material choices, custom keychains make a great business accessory and a high value personal gift alike. The basic objective of custom gifts may be to persuade people to pay attention to your brand. Above all, practical handouts like keychains make an emotional connection with your prospects, which is one of the strongest persuasive elements in promotional marketing.
Though in this digital world most people survive on their intelligence and logical thinking, emotions continue to make strongest motivators in business promotions. If your brand makes a subtle link on the emotional plane, you have a loyal audience group or your life time.
The countless range of options in keychains ensures something special for everyone and every promotional activity. Whether it is the classic leather keychains, elegant metal keychains or the colorful plastic keychains options are irresistible.  Innovative combo models, which include various other features other than a keytag are incredibly popular.  Bottle opener keychains are one of the best selling models that can be considered.
 You can easily choose models that bring together fashion traits with the practicality inherent in a custom keychain. The big plus is the massive branding available on keychains. Anything imprinted on these everyday items will always remain in plain sight of your audience. This will enable you to get your message out in an emphatic way without being intrusive.
Post pandemic when most events and tradeshows happen online, the demand for mailer gifts has gone up exponentially. Custom keychains are light weight and easy to mail out. There are few better items as mailer items than a promotional keychain. Get your logo and design imprinted to make great handouts. Your recipients will retain these items for a long time after the event to carry your message to a larger audience every time they use it.
Are you planning to use custom keychains as your promotional items? Share your thoughts with us on our facebook page to join an interesting conversation