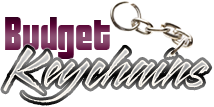 Custom Keychains make a Wonderful Investment for Business Promotions
Posted by admin
Posted on October 16, 2020
Doing business promotions is something every marketer does but deciding on the best marketing tools can be a bit daunting for them. With promotional dollars becoming more precious in the post pandemic world, marketers do not want to waste their resources on less popular promotional ideas that are not sure to pay off.
If you are looking for a proven  advertising technique which can really promote the business in an exciting and interesting way, custom keychains will make a great choice.
How Can Keychains be a Perfect Business Advertising Tool?
Custom keychains make a smart business advertising tool thanks to its portability and practical use. Everyone needs keychains in their daily lives; some people even treasure it as keepsakes, use it to show the social causes they support or even the hobbies they pursue!
The advantage of using keychains as an advertising tool is that it is widely used by people all around the world- across all age groups and demographics. Secondly it makes a part of the daily lifestyle of people as well. Your logo and message imprinted on these will remain in plain view of the audience without being intrusive.
Whether it is the elegant metal keychains, leather keychains or something casual like plastic keychains or novelty keychains, you can get all these and more at prices to die for! If your promotional goal is to engage your audience with your message, then look no further than combo models like bottle opener keychains or flashlight keychains. Whether they use it to carry their keys,pop the bottle tops or light up their way, these logo keychains will meet their need while displaying your brand in style.
Custom keychains enjoy incredible visibility. These will remain in plain view of the audience always and follow them wherever they go. So, your message imprinted on these logo items will get a lot of attention and appreciation from anyone who sees it.
Keychains offer a lot of customization options  in font styles and image placement to make it eye catching for people. Printing of keychains has been the most cost-effective and subtle way of promoting business for a long period now. Versatile, well received and retained, keychains can be employed to promote any event, brand or occasion. It simply fits into any promotional plan and will never go out of fashion!
Conclusion: Custom keychains are the ideal way to grab the eyeballs of viewers and ensure a decent return on investment at one time payment. Choose a perfect custom keychain that suits your needs to get your message into the hands of all your prospects literally!
Share and Enjoy