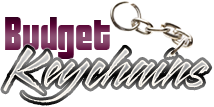 Custom Keychains Make Gifts That Keep On Giving
Posted by admin
Posted on February 2, 2023
Let's be frank about it! At some time or the other we all have faced the issue of missing custom keychains when we need it the most It can be very frustrating  and could ruin your day. This is what makes custom keychains a great hand out to consider because it will make the keys safe and at easy access. Your recipients will not have to endure the problem of missing keys anymore as they will never fail to find it.
People will always need keychains  so finding one with your logo is sure to make their day. Being highly practical , these will be in use for a long time, which in turn will  make it such a beautiful promotional product to give.
Spread you brands reach
Keychains will literally put your brand in the hands of your audience. The best part is that your message will travel wherever they go, thereby creating valuable impressions at one time cost. Moreover, it will even evoke curiosity in the minds of anyone who sees it. Every time it is used, your message will get on top of  anyone who sees it. This in turn will create the much needed word of mouth publicity for your brand.
Portable
Keychains are highly portable items that will travel far and wide. Spreading your message is the primary goal of any promotion and custom keychains will make a perfect choice for that.
Universal
Keychains are universal and hence will make great handouts for all types of branding events. Moreover, it will never look out of place. The best part is that it is available in a wide range of models and sizes and hence there is something special for everyone. So, make use of all the available branding options to get the maximum impact.
Budget friendly
Save your precious marketing dollars with custom keychains that will ensure assured ROI on your marketing budget. Available at prices starting from less than one dollar, keychains will obviously help you to stretch your budgets further. The low cost benefit will make it a great choice for mass events and mailer campaigns.
Limitless options
Keychains are available in a wide range of models so you are sure to find one to suit your branding guideline. From classic models like metal keychains to something fun like novelty keychains and everything in between, you can choose from a wide range of models that will complement your branding theme.
Bundle them with other products
Keychains make excellent gift bag items and stand along giveaways at the same time. If you wish to give an interesting gift bag with assorted giveaways , logo keychains will make a great choice.
Popular
Keychains still continue to be popular promotional items even in today's robotic world of keyless security. There are a lot of different kinds of keychains; so there is one for everyone!
Easy to customize
Keychains offer a number of branding options including laser imprinting, embossing and screen printing among others. Choose an appropriate method that matches  the keychain material. For instance, if you are choosing metal keychains, laser engraving will be a great imprint option whereas embossing is the right method for leather keychains.
 Interested in making logo keychains your promotional merchandise? Browse our collection to choose an appropriate model.