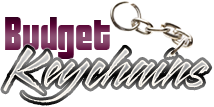 Convert Your Custom keychains To Brand-Builders
Posted by admin
Posted on January 4, 2023
Logo Keychains are phenomenal brand builders at events, because they match virtually all of your marketing and branding needs. Firstly, Keychains are long-lasting, practical and relevant to your brand. Secondly, keychains inspire immediate action as these are put to use instantly. So, if you are looking for a hand out that will engage your audience with your brand, look no further than custom keychains. It is a  sound strategy to put your logo on your customer's keytags that will remain in front of the audience at all times.
Let's be frank about it! It's harder to get your message as closer to your prospect's face than this. The inspiration that follow, every time they see these stylish keychains will be highly beneficial for your brand. Whether these Keychains find its way into your customer's office desk or becomes the chosen one to be used daily, it's certain to be an effective reminder of your organization.
Easy to customize
Keychains have  a high visibility imprint space that will highlight your brand and message. Add your logo, message and artwork on these logo items to make a long lasting marketing tool. Best of all, it will make consistent impressions for your brand without any repeat effort or investment. Include a call to action message to take your promotions to the next level. It will also give an  opportunity for the prospect to reciprocate or engage with your brand. By offering something free, marketers can create a sense of reciprocity in the minds of their audience. A call to action message will show them that you appreciate a future relationship with them.
Adding an interesting artwork will make it easy for your prospects to recognize and remember your brand. Use contrasting colors or imagery without excessive details and include website addresses or social media handles to engage the online audience.
Budget friendly
Keychains are low in cost yet high in visibility. Depending on the event and target audience, you can order in bulk to get the maximum price advantage. Being budget friendly, keytags will make a perfect choice for mass events like trade shows and mailer campaigns.
Popular
Promotional keychains will ensure better brand exposure than most others if customized  rightly. When your trade show booth gives away highly useful items like Keychains , your booth will turn out to be the most popular among your audience. Regardless of how many items your prospects may have collected elsewhere at the event, a well customized keychains will outshine it all.
One size fits all
No matter what your target demographic type may be , logo keychains are something everyone will appreciate. Whether they are sports savvy, travel enthusiasts or  busy executives , custom keychains will make a great swag that will impress them all. Afterall, everyone needs keychains to keep their countless keys safely.
Something special for everyone
Keychians have come a long weay since being functional and basic. These days you will find a lot of interesting models that will match the needs of your audience in today's modern digital world.For instance, consider models like USB Keychains that everyone will find useful . Combo models like bottle opener keychains or multi tool Keychains are also fantastic options. More the utility more will be your brand exposure. Remember, custom keychains have the biggest potential to create high-impact first impressions with your audience.
If you are interested in making custom Keychains your swag, explore our collection to choose a model that  you will find interesting.