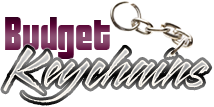 How Custom Keychains Open Up New Opportunities
Posted by admin
Posted on November 28, 2022
Keychains are everywhere and these ubiquitous items may not ring a bell as promotional swag for marketers. However, by customizing these everyday items creatively, you can effectively get your message across into the hands of your prospects and highlight your brand identity.
Available in a wide range of interesting models that include both classic and casual designs, keychains offer something special for everyone.  Probably what makes custom keychains a popular marketing tool is that it  strikes a fine balance between functionality and your branding theme alike. Ideal as business gifts, holiday giveaways, mailer items and more, logo keychains will ensure brand recognition among your prospects.
If you think finding a perfect gift has always been challenging, look no further than custom keychains. It will surely put your brand under spotlight without breaking your budget.
As thank you gifts
Keychains win hands down as thank you gifts. Show appreciation to your loyal customers and convey the message that you recognize their efforts. Ordering keychains in bulk will help you get the best deals. Choose an appropriate model that complements the life style of your audience for the best impact. By making it impressive with custom taglines and messages, you can get the prospects use it everyday. Let's be frank about it. Most people have a fetish for key chains as these make wonderful keepsakes and accessories as well. So, make sure to choose a perfect model that will never let  them down.
Put your brand first
While customizing keychains, take care to put your brand first. The keychains that you choose should not just cater to the requirements of the clients but also complement your brand identity. The material and the design of keychains that you choose should match your branding theme. Choosing a perfect model will help you create  a lasting impression in the minds of the audience.
Versatile
Keychains make a great marketing tool for all types of businesses because keychains are something everyone needs in their everyday lives.  Your promotional message will follow your audience wherever they go, thereby taking it far and wide.
High utility
Wonder why custom design keychains are so popular? It is indeed their high practical value in keeping keys together. Moreover keychains are fun as they come in a wide variety of shapes, colors and styles. You will even find combo models like bottle opener keychains or flashlight keychains that come with added features.
Best of all, keychains make cute souvenirs and reminders of special events and milestones. Most people even attach these colorful keychains to their backpacks as embellishments. No matter how they choose to use these logo items, your message on these will get a lot of visibility.
Highly visible
Keychains always remain in front of people around and will never stay hidden in closets and drawers. Thus your message  on these high visibility keychains often make a great conversation topic among your recipients.
Budget friendly
Keychains have one of the lowest costs per impressions thanks to its low sticker price. So, if you are looking for handouts for mass events like mailer campaigns and trade shows, logo keychains will make a great choice.
Need more tips? Reach out to our team for inspiration.