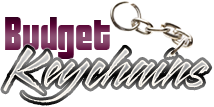 How Keychains Offer More Value For Your Promotional Dollars
Posted by admin
Posted on November 25, 2022
Keychains last long and enjoy an incredible shelf life. When marketers customize keytags with their brand they will have a tangible brand reminder that will never stop working   for your brand . The best part is that custom keychains offer more value for your promotional dollars. Interested to know how? Here are some reasons that will make them effective marketing tools.
Keychains are durable
Further, keychains are designed to last long and withstand the rough and tumble of everyday use. Thus keychains will constantly remind your audience about your  brand. Investing in durable giveaways will pay off in the long run.
Countless models
Gone are the days when keychains were plain and functional. These days, they are available in a wide range of interesting models including multifunctional models. Some of the crowd pleasing models include bottle opener keychains, that double up as a bottle opener and a keytag alike.
Flashlight keychains will bring together the dual utility of a flashlight and a keytag. You can also choose from a wide range of such models.
Visibility
Probably what makes custom keychains an incredible branding tool is the fact that your brand and message on keychains will always remain before people's eyes most of the time. Every time they see your keychains, they will remember everything about your brand. Businesses can ensure an incredible brand exposure by handing out custom keychains with their brand printed on them.
Keychains enjoy an emotional value
Customs Keychains will make an emotional connection with your recipients and often make a great collectible. Most people retain unique and beautiful keychains for a long time. A well designed keychain will grow and build your brand in a subtle way without being intrusive.
Visually appealing
Keychains are eye catchy and make pretty accessories that are worth showing off. Everyone will surely love to use them to even decorate their bags or wallets. Thus your message on these everyday items will surely get a lot of attention and appreciation not just from your primary customers, but people around as well.
Now that you are confident of the crowd pleasing features of custom keychains , you can incorporate these popular giveaways to grow your business without putting in much effort.
Spread the word
Keychains always command easy attention as they remain out and about at all times. Keytags  on work desks, car keyslots or office cabinets will all  get easy eyeballs. Adding your brand on these logo items will thus help to spread the word and make your message popular. In addition, branded keychains also will add a personal touch to your marketing and will help you to stand out in the competition.
Customization is the key
Leave a personal stamp of your brand identity among the customers by making your own custom keytags printed with your brand and message. It will enhance the brand exposure and get more people aware of your company's existence. Studies show that most consumers prefer to associate with brands that are familiar to them rather than new brands. Keychains will literally hand over your brand in the hands of your audience thereby engaging your target customers with your brand without being intrusive.
If you are interested in custom keychain giveaways to promote your company, get started by exploring our complete line of keychains in various price points and models.