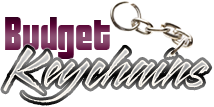 Keychains That Never Go Out of Fashion
Posted by admin
Posted on December 1, 2021
Keychains are not just functional but fashionable accessories that are here to stay forever.
Budget friendly, trendy and above all practical, custom keychains  have evolved a lot  since being plain key tags. Here are some trending models that are safe to invest.
Flashlight keychains
Flashlight keychains are extremely useful to navigate in the dark for your customers. They will always have a source of light on hand whenever they have these keychains. Add your company logo and message to make it a great brand reminder.
 Coiled Keychains
Add a fun twist to your promotions with these coiled keychains that will engage your audience for hours on end. Nobody will ever get enough of the fun of stretching and leaving these coils. Best of all, your logo will stay in their plain view during this. People will surely appreciate them due to their high usability and fun element. So, if you need a budget friendly hand out that will enhance your marketing, these keychains will make a great choice
Phone amplifier Keychains
If you thought keychains are remnants of the analog life style that has little relevance in today's robotic world, you could be in for a surprise. These phone amplifier keychains include a phone amplifier and an earbud along with the keytag, much to the delight of the digital audience. Moreover, these tiny and trendy branded keychains attach easily to your keys, purses, or bags.
Metal Keychains
 Elegant and timeless, metal keychains will help you to propel your  brands into success. Available in various price rates, these keychains are highly rated promotional products due to its ability to be customized. Metal keytags laser engraved with your logo is especially ideal as client gifts, milestone giveaways and corporate gifts.
Stress Ball Keychains
 The mere mention of the five letter word of Stress will leave a shudder in everyone 's mind. Stress ball keychains available in various shapes and sizes will help your recipients to stay calm and relaxed while promoting your brand. Choose from a range of interesting shapes including soccer ball, smileys, hockey putt and a lot more to complement the theme of your event.
Compass  Keychains
Checkout this compass key ring that will not just safe keep  your valuable keys but will show you the right direction with its compass feature. If you are targeting travelers or hiking enthusiasts, these keychains  will surely appeal to them. Help your customers navigate their way when they're lost, and they will forever show gratitude to your brand.
Looking for more? Browse our collection to choose Keychains that match the needs of your audience