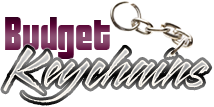 How Custom Keychains Make Leads on a Low Budget
Posted by admin
Posted on February 1, 2023
In today's promotional world inundated with thousands of giveaways, custom keychains will stand out for some obvious reasons. If you need a custom swag that will leave a lasting impression without breaking your budget, look no further than logo  keytags . Still wondering what makes  these ubiquitous items a marketer's delight.
Read on for some startling facts that you might not have thought about so far.
Fully customizable
The ease of customization is indeed the trump card of custom keychains as promotional giveaways. Ideal to advertise your business slogan in an easy to read font size, logo keychains are indeed hard to miss!
Highly functional
Did you know that missing keys is a common problem encountered by everyone around the world? Studies show that  on an average, 10 minutes a day is spent looking for missing keys. Plus, losing keys will not just take away much of the productive time form the day but will cause stress as well. The easiest solution to this problem is to have a keychain to keep keys in place and at easy access.
Very cost-effective
Keychains are one of the most affordable types of promotional items. Marketers can even buy it in bulk to get the maximum discounts while stocking up for the upcoming events. Keychains will suit every promotional theme and are ideal for trade shows and mailer campaigns. Plus, these wont  go out of trend any time soon. So, marketers can confidently invest in these logo items to advertise their brand.
Keychains  are Useful Products
Keychains are highly useful which makes them an incredible promotional product. People will indeed enjoy the experience of managing  their keys when they have a keychain on hand . In addition, they are reusable and your recipients seldom replace them. Thus your branding will enjoy a long innings that not many other custom giveaways can match.
Even in today's world of  keyless security, keytags  haven't lost their appeal a wee bit.
Keychains Stay Around for a Longer Time
Keychains  are known to have a very long product life. If you invest in high-quality  keytags, you can expect them to last as long as you want. In a  highly competitive business world where brands compete to catch customers' attention, promoting using keychains  will give your brand a cutting edge.
High branding potential
It is no joke that keychains can make incredible things happen for you when they are in your target audience's hands. So, if you are looking for an affordable, effective and stylish way to promote your business, custom keychains will make a perfect choice.
Start on a sure footing by discovering what is new in custom keychains. For assistance and inspiration, reach out to our product experts.