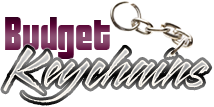 6 Reasons Why Custom Keychains Are Number One in the Market
Posted by admin
Posted on January 31, 2023
Simple handouts like keychains still have a great place even in today's fast paced  world .As lives have become more demanding, people appreciate the simplicity of giveaways like keytags more than never before. So, how promotional keytags can benefit your business?
Whether it is on a construction site, travelling on the road or in an office cubicle, everyone needs to keep their keys safe and at easy access. This is where these small and simple handouts like keychains can help!
Perfect for customization
Keychains provide a decent size of printing area to advertise your business slogan and logo. Choose an appropriate customization option like screen printing, embossing  or laser engraving among others.
Highly functional
Keychains are something everyone needs irrespective of their vocation or life style. Handing out a promotional keychain as giveaways make a great way to impress your clients and customers.
Maximize your brand exposure potential
Keychains  create the perfect opportunity to maximize your brand exposure at corporate events, trade shows and festivals.  Further, it will literally get your brand in the hands of the prospects. So, just think of the impressions your brand will get every time your recipients carry these around with pride. These limited edition branded keychains will even make your brand a talking topic among anyone who sees it.
Keychains make a creative canvas for promoting your brand
Keychains will literally make a walking billboard for your brand. Choose the most suitable imprint options like screen printing, embossing or  laser printing to create the best impact. You can even advertise your brand on the entire surface on one side or both sides for a more stunning design.
Make sure that your brand stands out from the crowd with eye-catching design or tagline. Ideally your custom keychains should reflect your brand image effectively.
Highly cost-effective
Custom keychains are one of the most affordable promotional items. When marketers buy in bulk, the price will go down further, making them affordable to even small to medium-sized businesses. Moreover, the low cost advantage will also make it a great handout  during trade shows, corporate events and more.
Now that you have some incredible winning points of custom keychains, it is time top take a look at some of the top selling models in custom keychains.
Many eye-catching styles
Keychains are available in a wide range of interesting shapes and colors. Apart from standard models, keychains also come with added features like bottles openers, flash lights or even stress relievers thereby enhancing its utility. Made from quality materials such as leather, plastic, acrylic and metal, you can choose from a wide range of models that will meet the preferences of your audience while meeting your budget requirements.
Bottle opener keychains: These multifunctional models double up as a handy bottle opener and a keytag alike. Choose from a wide range of interesting shapes and colors.
Flashlight keychains: Light up their way and your brand at once with these dual utility keychains. These trendy giveaways will indeed light up the faces of your recipients for sure.
Tapemeasure keychains: A great handout to measure your brand popularity, these keychains will definitely take your message far and wide into a bigger distance.
 You will find a lot more in our collection. So, browse along and find the most appropriate model for your branding.