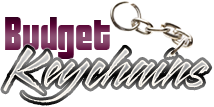 Whistle, Light And Compass Keychains- Fun And Functional Custom Gifts That Will Impress Everyone
Posted by admin
Posted on June 27, 2017
An ideal promotional item should have fun and functionality in equal doses. If you thought such gifts exist only in imagination, check out these custom whistle, light and compass keychains. These are not just keychains but make great safety items, fun toys and a source of light at dark all at once. Cost effective and compact, these logo items will make great promotional items for mass promotions and mailer campaigns. Offered in four solid colors, these custom keychains have always been one of our best sellers. These imprinted keychains make wonderful gifts during safety shows, tradeshows, in-store services, camping, corporate picnics, festive sales, family reunions and more.
Make use of the triple advantage
Keychains in itself make a hugely popular promotional item among businesses because everyone needs keychains in their daily lives. So, you can imagine the immense popularity that these keychains -that also work as flashlights and whistle- will have in promotional circuits.
Summer is the time when most people set out on adventure trips and camping holidays. These keychains will make a perfect safety item in the emergency kits of your recipients. Every time your recipients carry their keys they will have a handy source of light, right at the tip of their fingers. A flashlight plays an important role in making us safe and reassured and while on adventure trips and camping holidays in the middle of wilderness, the importance of flashlights will go up manifold.
Whistles are not just noisy fun toys or a game referee's gadget to start and stop a game but make a life saving safety item during emergencies. Whistles make an effective yet simple way to grab attention of passers-by when you are in danger and need a helping hand.
What Makes Custom Keychains Stand Out
Keychains enjoy mass popularity: Keychains are used by everybody all the time unlike many other custom gifts that are either seasonal or gender specific. Even in this robotic world, keychains are still the most trusted way to carry the keys safely. While juggling a bunch of important keys of your home or office, it is easy for you to lose one and that is where these nondescript items step in to make sure that you stay safe with your keys. Though most people tend to overlook these innocuous items most of the time, the fact remains that it is an item that nobody can do away with. That is what drives up the popularity of custom keychains as promotional items.
Keychains grab easy attention: Every time your recipients carry their keychains in hand, toss it in tables or use it in cars or offices, your brand and logo will grab the attention of everyone around. A quirky design, eyecatching color or a goofy artwork will all help to make your custom keychains stand out. When you hand out keychains that people can use daily , these custom keychains will help you market your business. Win –win !
Keychains foster employee relations and team spirit: Another way to use personalized keychains is as corporate gifts to best employees during company anniversaries, office parties, weekend corporate picnics and more. Lot of people need a keychain for all their keys of home, cars and office and still most of us won't even think of buying a keychain! When you hand out this brilliant gift, they get a keychain that they can actually use.
Custom Keychains build brands: Your recipients will remember your brand because of this promotional gift and every time they use their keys and see your keychain, they will remember your business. Whenever they need your services, they will know where to find you. Apart from that, when other friends or family members of your recipients see it, they will know about your line of business and spread good words to more people. This makes an effective marketing strategy- simple, easy and affordable where these pint sized keychains do most of the promotional work for you. The best part these will continue to work for your brand all their life!
Browse our collection of custom keychains to find the best deals on more interesting models and make sure not to miss the trend!