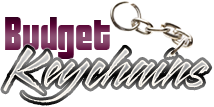 Custom Keychains- Make Your Brand Part Of The Personal Style Of Your Customers
Posted by admin
Posted on August 23, 2018
As they say, keychains are tell-tales of the personality of the person carrying it. A keychain can indeed tell a lot about a person including their life style or hobbies. Studies show that 89% of customers remember brands that hand out custom gifts and that is a big reason why you should opt for popular and daily use items like keychains as your promotional items.
Here are some solid reasons why logo keychains will make great gifts at your next big promotion.
Literally keychains make an extension of the person carrying them. People carry them for different reasons like as fashion accessories, to show their support to the social causes or hobbies among others. There is a psychology behind keychains. People who carry cute keychains or animal shaped keyfobs are considered as sentimental while people who use monogrammed keychains could be an overachiever. A sports themed keychain will obviously tell about your favorite sports.  Even pepper spray might say that the users are ready for an emergency situation.
How Keychains work as promotional items
While commonly used promotional materials like brochures and flyers may get discarded easily, thereby failing to leave a lasting impression in the minds of the users. Promotional keychains on the other hand enjoy a higher retention because everyone needs keychains in their daily lives. Every time they use keychains to open their car doors or lock the cabinets, your recipients will be reminded of your brand. A well customized keychain will grab the attention of everyone around, which means that your message will get a highly curious secondary audience who will be receptive of your message.
50% of customers keep keychains for up to a year after and they will be carrying your business with them everywhere on their keys, thereby reinforcing customer loyalty. Your recipients will surely be keen to show off these unique branded keychains in their social circles, which in turn will bring in more business and a long branding residual effect. Keychains are very personal and often end up as well cherished collectibles and souvenirs. Add to it the big plus that custom keychains make versatile and gender neutral gifts that can be successfully employed to promote all types of businesses and brands seamlessly.
Low in cost and easy to distribute, custom keychains make great mailer items, tradeshow swag and fund raising items among others. They can be employed as team spirit items or awareness gifts as well. Custom keychains bust the myth that only expensive gifts are popular. The incredible popularity enjoyed by these pint-sized and pocket friendly gifts will make the marketers rethink about their promotional strategies.
Have you used custom keychains in your promotions? Do share your experiences with us at our Facebook page to join the conversation.