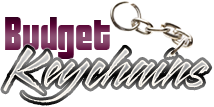 How Custom Keychains Ensure Targeted Promotions
Posted by admin
Posted on September 13, 2017
Effective advertising and popular custom gifts can be crucial to ensure a targeted promotion and successful promotion. So, if you have been looking for a popular custom gift to enhance your brand's presence on a budget, look no further than custom keychains. Bring a smile to your customer's faces and announce your deals and services with these highly useful promotional items that will never fail to turn heads. Often a quirky keychian can make an interesting banter topic among friends and social circles. If you are still thinking what makes custom keychains a cut above the rest, here are a few solid reasons that will justify it.
Something in every budget
Custom keychains are offered in countless models that range from the pricey metal keychains to cost effective plastic keychains and everything that falls in between. Investing in custom Keychains can be a great decision as these items enjoy a high utility in daily life and will also fit within your budgetary limits. By using custom keychains your brand can earn easy recognition in the market.
Getting connected with the target audience
Custom keychains are available in dime a dozen models including novelty keychains that are offered in various shapes. So, you can choose appropriate custom keychains for every theme of your promotion. Whatever be the theme of your promotion, we have something appropriate. From multi tool keychains to bottle opener keychains, flashlight keychains and more, there is something special for everyone.
Here are some of the options to breeze through:
Novelty keychains
Marketers can plan their advertising strategies with precision with these custom novelty keychains that are offered in a range of shapes and colors. Choose a shape that complements your brand and see how these logo items will make your promotions interesting as never before. You can choose from dime a dozen models including house shaped keychains for promoting realtor services, dog shaped keychains for pet care services or bicycle shaped keychains for promoting sports leagues and events- to name a few.
Bottle-opener Keychains
Bottle opener keychains are highly functional logo items that can be made part of your marketing swag. No matter whether your customers choose to use it as a bottle opener or a keychain, these logo items will ensure a wide angle brand display for you. Shop from exciting shapes and see how easily these logo items will make interesting talking topics among your recipients. Choose from shark-shaped, squirrel-shaped, or guitar shaped bottle openers among others. Often keychains make interesting collectibles and fashion accessories as well, which means that these logo items will enjoy a long retention in various forms.
Flashlight keychains
This smart custom handout that is a handy flashlight coupled with a reliable keytag will leave a lasting impression in the minds of your target audience. These logo items will present your brand in style amidst potential prospects. These interesting promotional items will set off word of mouth publicity as well.
Need more? Browse our collection and choose from a range of attractive models of custom keychains and unlock a successful promotional campaign.