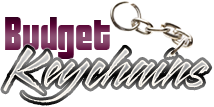 How Custom Keychains Drive up Brand Awareness
Posted by admin
Posted on May 22, 2023
Do you know how custom keychains can be an excellent tool to maximize brand awareness? They offer a large surface area to showcase your brand's logo and are a functional items that people can use on a regular basis. So, if you have not been harnessing the promotional potential of custom keychains, these tips will help.
Using Custom keychains  For Marketing Is Beneficial
Popular promotional items like custom keychains are suitable for hitting a marketing home run; as they drive up brand awareness and improve customer engagement. Keychains are something everyone needs on a daily basis. Thus it will work great for creating impressions and generating leads.
Choose from a wide range of  high-quality keychains
Further, keychains are available in various material choices, models and price rates. One of the essential factors in maximizing brand awareness with custom keychains is to choose a high-quality product. Models like metal keychains or leather keychains  will make a great choice to leave a positive impression. If you are looking for something unusual, choose combo models like bottle opener keychains or flashlight keychains that will make users happy and increase the chances of them using it more frequently. This in turn will increase your brand visibility.
Create a bespoke keytag  that is interesting
The design of your custom keychain has a great role in maximizing brand awareness. Make sure to use corporate  colors and make your brand's logo stand out. Ideally the artwork that you choose should be visually appealing to catch people's attention. The best part is that as people use  keychains  in public spaces, an eye-catching design will surely pay off.
Marketing with custom keychains  is a fun and exciting way to engage the audience and make an impression on your customers. There are also plenty of different kinds of keytags. Apart from helping your recipients to keep their keys safe, keychains can convey your message in style. Thus the promotional scope of logo items  is only limited  by your imagination.
Easy to distribute
As custom keychains are light weight and compact, these are easy to distribute in person during events like trade shows and business events. It will also fit the bills of mailer items.  The ease of distribution will surely make custom keychains a powerful marketing tool for all types of promotional events. Your recipients will appreciate receiving a functional item that they can use everyday, which in turn will help your brand gain repeat exposure. Include a  call-to-action message on the keychain to evoke curiosity in  the prospects and inspire them to find out more about your brand.
Tons Of Promotional Opportunities
Now that you have designed the right custom keytags, it's time to explore some promotional opportunities. You can sell them to raise funds for your awareness events, give them as employee gifts or distribute as tradeshow swag. It will even make graet mailer items or product package items . keychians can even be customized as thank you gifts or referral giveaways to your existing clients. No matter how you wish to go about it custom keychains offer your customers something they'll love while reminding them of your brand.
Have a better idea to use custom keychains? Share it with us in our comments section.