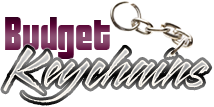 Tips to Strengthen Your Branding with Custom Keychains
Posted by admin
Posted on May 19, 2023
It takes a lot to make your brand popular in the business world. Businesses often adopt  the latest and greatest marketing trends to stay ahead in the competition. Interestingly, even in today's digital market, old school tricks of the trade  like promotional giveaways remain highly relevant.
Highly practical gifts like custom keychains are something everyone needs even today . So by putting your brand on keytags, you are rest assured on an incredible brand exposure.Explore the true power of custom keychains for your advertising needs.
Let's start with the basics: keychains have not become obsolete yet. Even in today's world of keyless security,  many people still use them.
Keychains are also cheaper and easy to  customize, which makes it a great choice. In many ways, keychains  have become useful in the moments we least realize. For instance, combo models like flashlight keychains come to the aid during power outage and blackouts . These giveaways will thus infuse your branding into the customer's daily life without them even realizing it. Thus keychains are feted as the synonyms of subtle marketing by most marketers!
Marketing is basically all about communication. The best way to inform potential customers about your business is to let them know about your brand. Popular handouts like keychains are one of the best ways to spread the word. It can be used effectively to sell a business, product, or service.
 Most people will eventually forget about a business. That is where popular handouts like custom keychains come to the bigger picture as they remind them of your logo and product line. Thus they are less likely to move onto some other brand.
Subtle branding at its best
Custom keychains have the power to accomplish all of these things in a subtle way. It will thus make sure that your potential customers do not feel that they are being pressurized. Subtlety will convey your message in an engaging way.
Not all promotional strategies are alike
There are plenty of business strategies like brochures and billboards for small and large businesses to market themselves. However, they are not as budget friendly and long lasting as promotional giveaways and may not pay off the investment. Conventional marketing can be a hit or miss. However when it comes down to  custom giveaways , your message is guaranteed to get a great display.
Why custom keychains
Custom keychains are simple and they will display your business's name and logo for a long time. Their simplicity is one of the main reasons for their effectiveness. Everyone needs keychains to keep their keys well sorted.
Logo keychains  are most effective because they are still useful. They fulfill a practical need and almost everyone has it at one point or another. Convinced yet? If so, then it's time to start thinking about how to use custom keychains in your existing marketing strategy.
Promotional keychains  represent an effective marketing channel you can use. A great thing about  these giveaways  is that they can reach people who aren't active online. If your marketing strategy can reach these people, your business gets a clear advantage.  Another big plus is that promotional  keychains can also be incorporated with other marketing strategies the digital strategies or can be used alone for marketing.
Get started by exploring our complete line of custom keychains to unlock your branding potential to the fullest.