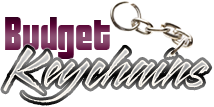 7 Facts That Make Custom Keychains Interesting Giveaways
Posted by admin
Posted on May 23, 2023
Keychains may sound mediocre giveaways that wont pique interest for atleast some marketers. But the fact is that customized keytags still continue to be one of the most popular giveaways for business events and promotions. Guess why?
Keychains Are 100-Percent Accepted
You probably won't get flat-out rejected when you offer high visibility handouts like custom keychains to someone. In addition, the chances are pretty strong that they're going to use it for a long time to come. People make a point to save them. They don't ever want to be in a situation where they are caught without a keytag when they need one.
Even if they have  keychains in their possession, any extra keychain  will go into their collection. In addition, they will be only happy to pass it along someone. This means that your message on custom keychains will  get a wider audience than you think.
Custom keychains will outlast business cards
Keychains have been a go-to marketing product for decades. But more and more business owners are starting to see their effectiveness in leaving a lasting impression. Keytags  get the job done, and it's easy to see why.
Easy to customize
Custom keychains are fully customizable with your brand and message. Make use of the high visibility imprint space not just to add your logo  but artwork, taglines or something more. Make sure that your message will  persuade, and remind potential customers of your business.
Versatile
Keychains will complement any promotional theme and will impress every genre of audience irrespective of who they are or what they are! Thus marketers can easily invest in these popular giveaways to reach out to their target audience and meet their promotional goals.
Highly functional
Custom keychains are highly functional and are something everyone needs in their daily life. On an average a person may have 4-5 keys to manage that will include important keys of their car, office or home. So, getting a free keychain is always  hard to resist
High visibility
Custom keychains will keep your message in plain view of the audience. In addition  keytags always remain visible not just to the recipients but everyone around as well. So, make the best use of the small yet strategic space on keytags to highlight your brand. Think of a simple, persuasive message that will engage the audience with your business. If space allows, you might also think about adding extra information like a smart tagline that will grab a lot of curious eyeballs.
Easy to distribute
The basic goal of any  marketing is to get your swag into the hands of potential customers. Light weight and small, keytags are easy to hand out at trade shows, during promotional events and even along with product packages. You can also customize it as an incentive for clients to participate. Whether it's signing up, buying a product, or just getting information, freebies will motivate clients to act.
Further, marketers can also include custom keychains in their mailer campaigns. These logo items even work great in digital promotions as content prizes and giveaways to those who subscribe newsletters or tweet your message.
So, how do you plan to use custom keychains in your promotions? Share your thoughts