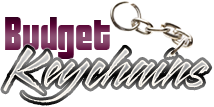 How custom Keychains Can make Good Offers!
Posted by admin
Posted on January 3, 2017
Businesses look for novelty gift ideas to reach out to their target audience. From the customary advertisement options like flyers and brochures to the more popular options of imprinted custom gifts and loyalty gifts, there is something special for everyone. However, often marketers need to strike a fine balance while choosing a popular custom gift and still stay within their budget.
To ensure the maximum value for their promotional dime, choose useful gifts that enjoy a longer retention. One such sure fire gift idea that you can rely on include custom keychains. Everyone uses keychains to organize and carry their keys around. Keychains also have the rare privilege of putting your brand on display wherever your recipients go. Be it for home, office or cars, people need multiple keychain sets for their needs. Keychains can be personalized with brand and message and these make excellent mailer items and tradeshow hand outs as well.
The impact of these keychains can be enhanced by choosing combo gift items like custom bottle opener keychains, which double up as keychains and bottle openers alike. Imprint your logo and message on these and see how these open not just bottle-tops but will open countless doors of business opportunities as well. Bottle opener keychains are available in sleek and attractive designs and colors, which makes it popular.
Carabiner keychains are also popular options. The best advantage of these carabiner keychains is the hands free convenience that these offer. These can be easily hooked to the bag straps, belt loops and more, which makes it a convenient option to carry their keys for hikers, bikers and outdoor enthusiasts. Customize these with your brand and message and see how these logo items will not just put your brand on display but will set off word of mouth publicity for your brand.
Choose from a range of key chains to give your brand promotion the cutting edge advantage.
Metal key chains: Elegant and long lasting, metal keychains are something that not many people can resist. Imprint your brand and message, hand it out as tradeshow hand outs or mailer gifts and see how these logo items will make your brand promotions easy. These are not keychains but also double up as trendy accessories and style statements as well.
Coiled keychains: Pure fun, these coiled keychains remind us of the fun toys of slinkies that are popular among kids and kids at heart alike. Some people will love to tease these cute keyrings by pulling it in and out while others will prefer to use it as ornaments and personal decorative items when they don't use it as keychains. No matter how your recipients prefer to use these, your brand imprinted on these will never fail to grab the attention of people around.
Need more? Browse our collection of keychains and choose a model that suits your needs. Bulk orders carry attractive discounts. So, what are you waiting for? Shop right away!