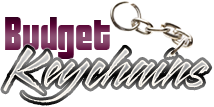 How Custom Keychains Can Influence Your Marketing Outcome
Posted by admin
Posted on November 27, 2020
Popular custom gifts like imprinted keychains determine the success or the failure of your marketing. It will enhance the brand visibility and make it easy for you to engage with your audience in a fun manner. Promo gifts are welcomed by every genre of audience and are indeed hard to resist!
When the logo gifts they receive happen to be something incredibly useful like keychains, that are regularly used, you are likely to get a decent number of impressions at one time investment. The big plus is that these high utility handouts will promote your message without being loud and right on their face.
The subtle advantage is what makes keychains a great investment for every business vertical. No matter whether you have a massive budget or a modest budget, keychains will make a great addition to your marketing mix.
Meets the Tastes of Target Audience
If your gift does not make the receiver happy, the entire purpose of gifting is lost. A well appreciated gift would be used frequently while your logo gets the benefit of getting a wide angle display everywhere your recipients go. Besides, it would also mean a spike in the brand loyalty that you generate from pleasing the costumer.
Effectiveness
 If the custom product you choose has no utility value in day-to-day life, your aim to build a brand through it would be entirely futile. On an average, a home may need 6 sets or more of keychains for the different sets of keys people have to manage. Thus, highly practical items like keychains can easily engage the audience with your brand.
Keychains are available in a wide range of price rates and are not cheap as chips at all times. If you are looking for luxury models, you can place your bet on metal keychains or leather keychains. These high-end luxury products will boost your brand esteem brand and make your give away a runaway hit!
Versatility
The product you choose should impress every genre of your audience group. Keychains are gender neutral, trendy and practical alike. So, no matter whether you are planning back to school events, employee orientation, real estate open houses or mailer campaigns, custom keychains will fit all these bills with ease. Easy to customize and distribute, logo keychains will make a great investment during all types of promotional campaigns.
How do you plan to utilize the promo potential of keychains? Tell us your views on our facebook page to join an interesting conversation.