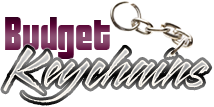 Holiday Corporate Gifts? Custom Keychains are a Top Choice For ROI
Posted by admin
Posted on November 26, 2020
Ho- Ho- Ho! The holidays are drawing closer and businesses are busy finalizing their corporate holiday gifting plans. In recent times the number of companies giving out promotional items to their clients and employees for the holidays has increased tremendously.
Surveys have shown time and again that promo gifts are effective to foster relations, convey appreciation, generate leads and boost good ill among many others. Plus corporate gifts will be a much appreciated way to take your brand closer to your audience. Every time they use these high utility gifts like custom keychains they will feel closer to your brand.A simple logo or tagline can help your recipients remember who gave them that gift, which will go a long way in reinforcing your business relationships with them.
The best part is that promo gifts are popular across all age groups and demographics especially people in the age group of 18-54 rank promotional items as their favorite form of advertising. More than 57% of consumers who receive promotional products retain it for five year or more. Amazingly, 85% of people receiving these logo items remember the advertiser that gave them those products.
Keychains are high utility handouts that everyone needs. Offered in a wide range of shapes and textures, these can be imprinted with your logo and message to make it unique and truly special. Such branded items are perfect for long-standing clients and important prospects. Put your brand to work on these everyday items that will never stay away from plain sight of your audience and fail to create the much desired attention for your message.
Light weight and handy, printed keychains gives you a free will to distribute the way you wish and incorporate in any marketing plan of yours. Whether you wish  to hand these out as corporate gifts, referral items, team spirit items or fund raising items, these popular gift items will effectively convey your message in a big and bold way.Put your logo on these practical items tastefully so that they not only please the people who receive them, but produce ideal results and ROI for your business, too.
Branded gifts like keychains are better investments. 48% of organizations are planning to put their logo on all the items they gave out during the holiday season. So, are you planning to make custom keychains your corporate gift for the holiday season?  Share your thoughts with us on our facebook page.