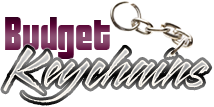 Boost Your Business Growth with Personalized keychains
Posted by admin
Posted on November 30, 2020
Keychains may be a mundane, daily use items that everyone owns. But did you know that it is a great product for marketing your business? Ideal for all industries, these versatile giveaways will keep your brand in plain sight of your audience and make great brand reminders.
Keychains are commonly used and a well known items; making it a perfect choice as a promotional giveaway for every genre of audience.  There are many benefits of using promotional keychains over other kinds of conventional advertising methods like billboards and newspaper ads. It is cost effective and enjoy a high visibility for a long time while most conventional ads have only a very short shelf life and are easily forgotten about!
Cost effective
The big plus of custom keychains is that it can be a great giveaway item for any customer-base. Budget friendly for the markets and highly useful for the prospects, keychains are win-win! Offered in a wide range of models, these make perfect handouts for any promotion, fund raising event, awareness campaigns and more. For instance, bottle opener keychains will make great handouts for  tail gate events, corporate parties and more while  models like USB keychains make a great choice for tech tradeshows or mailer campaigns.
Popular
People are always thankful for a free item; high utility items like keychains are always well appreciated freebies that add value to the everyday lives of your prospects. Your recipients will have a lot of solid reasons to use these in their daily lives and share it among their friends and well wishers, which in turn will further boost their brand publicity.
Portable
Light weight and compact, logo keychains will make great mailer gifts that everyone will appreciate. In the new normal world where in-person events are not possible, you can still reach out to your audience with interesting handouts like custom keychains.
One gift that pleases everyone
Marketers often have to spend a lot of time and effort in finding custom gifts that everyone will appreciate. Keychains are one of the very few handouts that everyone will appreciate irrespective of their age or demographics. Everyone needs keychains to not just keep their keys safe but even as style statements and a fun way to flaunt their hobbies and show that social cause they support. For instance, a soccer ball shaped keychains is the best way to show one's love for the game of soccer or celebrate the victory of the home team in a major event.
Have a better idea to use keychains in marketing your events? Share your thoughts with us on our instagram page.