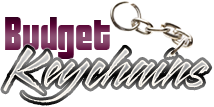 How Branded Keychains Can Benefit Your Business?
Posted by admin
Posted on February 17, 2020
Choosing a clever advertising tool that is effective without being loud is a challenge at times. You might use up the initial promotional ideas fairly early into your promotions, leaving you lost for ideas. This is what makes versatile and popular handouts like keychains a great choice.  Trendy and functional, keychains will keep your strategies fresh and engage your audience for a long time to come.
Keychains never go out of trend; everyone needs it during some part of their lives. Be it to keep their keys organized, stylish accessories or add-ons that speak a lot about their personality, keychains never fail to impress!
The best part is that keychains make flexible marketing tools that work for schools, real estate firms, advertising agencies, marketing firms, nonprofits, online businesses and more. Customize these with your logo, artwork and tagline to make it unique.
Grow Your Brand Awareness
A smartly customized keychain will grab easy attention and will increase your brand awareness among your audience. Your logo on a large printable area will showcase your brand to hundreds of people in your target market every time your recipients carry these keychains to the shopping center, park or somewhere else. People will surely take a closer look at your logo imprinted on these.
Spread the word
Promotional keychains help you spread the word about events and causes to build a buzz for any marketing campaign. Everyone will love to get a keychain or two at any time as a household need an average of 6-8 keychains for their keys of cars, home and office.
Budget friendly
One of the major concerns for marketers is to find a popular custom gift that matches their budget. Branded keychains are a relatively inexpensive way to get your message across. Promotional keychains are ideal for businesses with modest budget or those planning a mass campaign. When you need a handout for a diverse audience with different preferences and tastes, not many custom gifts can match the charm of keychains.
Even in this digital age where smart phones and online ads have an overwhelming effect on everyone's lives, tangible handouts like keychains will go a long way in making your brand popular. Did you know that it's actually easier to remember a print item rather an online ad? Every time, your recipients see these custom keychains they will be reminded of the business event where you distributed these.
Mix Style with substance
Keychains are available in a wide range of models that bring together style and substance.  One of the biggest benefits of custom keychains is their functionality. Include a call to action, funny message or an artwork to help people take note of your keychains from a distance.

Adaptable handouts
Keychains are versatile handouts that will appease everyone irrespective of their age or demographics. Marketers that have a speckled and diverse audience may often find the task of finding a popular gift item a stumbling block! Imprinted keychains will make the day of your prospects' as everyone in your audience gets a perfect handout that is useful and stylish alike.
Custom keychains as promotional items is a win-win for your business and your audience. Think out of the box, and express your brand identity in a unique way to grab the attention of your customers and win their loyalty!