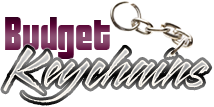 Custom Keychains – Low Budget Promotional Giveaways That Are Hard to Miss
Posted by admin
Posted on March 28, 2023
High visibility handouts like keychains are something that remain  out and about at all times . In other words, someone will have eyes on your advertisement when you use keychains to promote your brand. Considering most keytags stick around for many months on average, advertising costs per impression are next to nothing. So, whether your business is big or small, promotional keychains will fit easily into your advertising budget.
Incredible Customization Options
Let's be frank about it. Your potential customers may get all types of promotional items, but they usually don't stand the test of time. This is where custom keychains make a great promotional merchandise. An important benefit of keychains is that they won't be damaged from being carried around or mailed. It will  last a long time in your potential customer's home, thereby putting your brand on display. Once they start using your custom keychains , it is likely that they wont  replace it for a long time.
Countless models
Keychains have come a long way from being plain keytags. Today these are available  in a wide range of models including custom multifunctional models like bottle opener keychains, flashlight keychains, tapemeasure keychains and more. In addition, some of the popular standard models that can be considered include metal keychains,  leather keychains and acrylic keychains among others. 
If you are looking for som extra flair, choose fun models like floating keychains that can represent anything like pool parties and beach fun among others.
Carabiner keychains that can be attached to bag straps and belts allow you to  promote your business in a unique way; these are great for people that adopt an active life style including bikers and hikers among others. It will ensure hands free convenience for the users while keeping your brand in plain view of the world outside. Win-win
Unique Shapes
Further, keychains are available in various themes like animals and sports that will match almost every industry. By choosing the most appropriate shape, marketers can easily engage their audience with their message. Moreover, these interestingly shaped keychains often make great collectibles for the users, which in turn will further enhance  your brand popularity.
Budget friendly
Let's be frank about it! Custom keychains also have one of the lowest costs per impressions. In addition, buying in bulk can be a great way for marketers to save money on promotional keytags. The more keychains you order, the lower the price per piece will be.  So, if you have been looking for a cost effective yet popular handout that everyone on your list will appreciate, look no further than custom keychains. There is simply not a better choice.
Popular
Custom keychains are an excellent way to promote your business. They are affordable,  practical and  universally popular. In addition, you can choose from various styles to match your theme.
Fun to customize
The best part of custom keychains is that these logo items are easy to customize  by adding your brand , message and artwork to make it unique. So, make the  best use of high utility imprint space on one side or both to showcase your message . Designing your own custom keychains will go a long way to promote your business and convey your message.
Interested to buy custom keychains as your merchandise? Browse our collection to choose a model that everyone will appreciate. Should you need more ideas, watch this space for our daily blog posts.