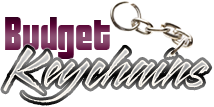 How Custom Keychains Enhance Your Branding Potential
Posted by admin
Posted on March 22, 2023
Keychains  are still the best friends of marketers. Why? Because everyone needs these ubiquitous tags to keep the multiple sets of keys safe . Thus businesses can make these popular giveaways to promote their brand and literally give their logo right in the hands of the audience. Even in today's' digital world of keyless security, people rely on the old school  security method like lock and key.
With that being said, custom Keychains are important. People keep keytags  in our homes, cars, bags, work desks etc., and they understand their utility.
 So, how do you get the best use custom Keychains for your business? Here are the main benefits of these budget friendly promotional items.
Keychains have  a high perceived value
Though keychains may have a low sticker price, the high perceived value of keychains provide real value to your recipients. By offering high quality keychains,  you can show that you care for the safety and welfare of your audience. Available in a wide range of models including metal Keychains , leather Keychains and even quirky multifunctional models like bottle opener Keychains; you have something special for everyone.
Sports keychains like baseball Keychains are perfect for  game days and as team spirit items. If you are looking for a perfect handout to promote our beach events, look no further than floating Keychains. It will create a feeling of engagement when you're using good keychains, which in turn will help your recipients to associate it with your brand identity.
Keychains are regularly used
Keychians are something everyone needs to keep their valuable keys in order. A good keychain that performs well will have a high retention among the audience. So, make sure to choose quality keychains  that will leave a solid  and professional impression. They are a physical representation of your company's values. In this sense, a superior quality keychain is just as important  as a business card for organizations. Moreover, these marketing tools have a much greater potential for utility than most conventional advertisements.
Good  Keychains Aren't Easily Replaced
Nobody will ever replace a good keychain. It will make a highly useful everyday item, a keep sake and a collectible apart from being a promotional swag that will make a tangible reminder for a brand. Keychains will continue to work for your brand as long as it keeps the keys intact; and  are seldom tossed into the trash. If you customize a keytag with your logo or corporate colors, you have a merchandise that has the potential to yield dividends in representation for years to come.
 Great Visibility
There cant be a promotional product that is more visible than a custom Keychain. It will serve as a piece of advertising that people will view multiple times today and potentially for years to come. This is what makes keychains long term marketing tools in today's digital promotions of every short shelf life. A well-branded keychain has the ability to represent your company in a personal level that not many other advertisements can ever achieve. Few items have a greater utility than a keychain and it is this high level of practical value that makes  custom keychains incredible marketing tools.
Explore our complete line of custom keychains to choose a model that will impress your clients while meeting your promotional goals.