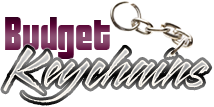 House shaped Keychains for Promoting Real Estate and Home Services
Posted by admin
Posted on June 30, 2020
Does your business have anything do with home as in housekeeping services, landscaping or realtor business?  If yes, house- shaped keychain will make a great choice to consider. Whether it is reach out to your existing clients or make a new lead, there is something special for every occasion and every budget in custom keychains.
Here is a quick list of some of the most popular giveaways
A house-shaped keychain is the nearest you can get to highlight your home based services. Your recipients will remember your logo every time they open or lock the door; offered in various models, these budget friendly items are great for property managers, real estate agents, and housekeeping services.  Your recipients may be staring down a dirty kitchen when they find your advertisement of cleaning services on these delightful keychains.
Home is where the heart is! Get your message closer to the heart of your audience with these subtle giveaways that exude care and warmth of a home. Keychains also represent safety; every time your recipients stay organized with their keys they feel well reassured and happy.
Keychains make a great conversation topic as well that will spin word of mouth publicity for your brand. Keychains are collectibles for most people and are never discarded. So, your message imprinted on these everyday items will remain in plain view of the audience in one way or the other.
If a popular shape is not just enough to make keychains popular, consider these plus features that will make it a hot favorite in custom giveaways. House Shape LED Keychains will tug the hearts easily with first its homely feel and secondly for being a sturdy keychain for daily use and lastly for doubling up as a flashlight that will come handy during power outages and emergencies. Your custom giveaway can't get any better and needless to say, your message gets eyes on it easily.
Tape measure keychains : Clients will love this keychain both during house-hunting and then getting ready to move! Your logo imprinted on these combo keychains will enjoy double exposure at one time investment!
 House Shaped Tool Kit With 4 Steel Bits Keychains: Works perfect if you are a realtor, housing financier, home insurance agent, architects, insurance agent. Your recipients will have a handy tool kit at their fingertips for their minor repairs while your brand gets a wide angle display and portability.
House Shaped Casa Metal Keychains : Your logo and message laser engraved on these will get a lot of attention and appreciation. These make great giveaways during milestone celebrations and events.
We have a lot more models to choose from; browse along and drive home your message on these proven marketing items.