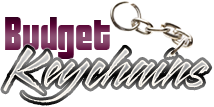 A Few Sound Reasons Why You Should Invest In Custom Keychains?
Posted by admin
Posted on June 26, 2020
Versatile, fun, practical, edgy or economical- Keychains fit into all these definitions and more. Whether you wish to enhance brand awareness, reinforce your goodwill,   announce a product launch or celebrate milestones, custom keychains  literally serve all these purposes and a million odd others as well!
In short, custom imprinted keychains are versatile and that is what makes it one of the most effective promotional items even today. It's not all; here are some unbeatable traits of keychains that have made it a popular choice of businesses to get their message across and engage their audience with their brand.
Everybody uses keychains, which means that your message imprinted on these will get a lot of curious eyeballs. Keychains indeed make a premium value real estate for your brand and message. Probably no promotional item is more widely used than keytags.
High utility items
Keychains get used over and over again; people seldom change their keychains as they develop a sense of affinity to their keytags. It is this familiarity that makes it easy for people to find a specific key from a bunch. Though most keys look alike, keychains are different and makes a handy way to label the different sets of keys.
Repetition and consistent exposure is crucial for getting a business message across. So, when your recipients use keychains multiple times every day your marketing message sinks deeper  into their minds. Every time  they  lock  the house door, open the car door or the filing cabinets in office,  your logo on these keychains will flash by their eyes very often. A well customized and trendy keychain will also make a great talking topic in the friend's circle of your primary recipient, which in turn will take your message into a wider audience.
Budget friendly
 Keychains are budget-friendly and might start at prices as low as a few cents which make these make perfect giveaways for mass events like mailer campaigns. The best part is that even at a low price point, keychains are offered in a wide range of interesting models including those with added features like bottle opener keychains , stress ball keychains or flashlight keychains.
Fun and lighthearted accessories
Keychains are available in various shapes and models that make people smile. Explore our collection of novelty keychains that are available in various shapes like animals, sports themes and more that will get them remember your brand and even talk about it often.
Elegant business gifts
On one side keychains can be fun and light hearted while on the other end, keychains can be elegant business gifts for your high value clients and customers. Elegant models like leather keychains and metal keychains will make a perfect extension of your brand identity and leave their mark in executive offices and boardrooms.
Keychains for the digital world
Keychains have even adapted to technology and the changing life style of the modern users. Customized Aria Stylus Keychains include a stylus pen for use on touch screens to take your message to an enormous crowd of tech savvy customers. In the pandemic days, customers will also find it useful to complete their shopping or transactions without touching the screen with their fingers, which do carry the risk of contracting germs.
Which of these custom keychains are you planning to use in your promotions?