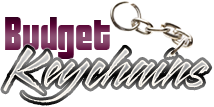 Highlight your Key Message with Custom Keychains
Posted by admin
Posted on May 21, 2021
Keychains come to the aid of everyone in keeping the  multiple sets of keys safe and well organized. whether at office or home, everyone will have to handle so many keys that may all look the same, which could drive  people insane on a busy day.
No matter whether you want to engage your potential customers or thank your existing customers or employees, logo Keychains will make a great choice. A classic product recognized around the world, keychains remain hugely popular as promotional handouts even in today's digital world. Offered in a wide range of colors, shapes and sizes, Keychains indeed offer something special for everyone! Great for immediate attachment to home or car keys, key holders will always be with your prospects when they need it!
Keychains are the perfect way to advertise any business, as these are highly useful and versatile that will fit the theme of any promotional event. Whether you are looking to keep your message simple and short with a one color slogan, or as dramatic as possible with a 4 color logo print, your message will never be missed for sure!
Keychains are used on a daily basis by many people and are a great value product. Budget friendly and easy to distribute, imprinted keychains make perfect handouts for business events, college or university fairs and mailer campaigns. These are light, small enough to transport in large quantities, and are one of the most common products used as free promotional giveaways.
Brightly colored custom Keychains often double up as a handy way to identify the different sets of keys and avoid any mix up. It is amazing that these pint sized nondescript Keytags  can go a long way in enhancing the overall quality of life and keep the users reassured by keeping their valuable keys safe and at easy access.
Some of the many shapes to consider include house shaped Keychains for realtor industry, apple shaped keychains for juice joints or horse head Keychains to promote equestrian events and polo games or football shaped Keychains for football clubs or sports events. Heart shaped Keychains not just make perfect valentine's day gifts but are perfect for charities, hospitals and medical clinics.
Combo models like bottle opener Keychains or tapemeasure Keychains will offer a lot more than your audience could probably have asked for! Every time they use it to access their keys or to make use of the add-on feature, your logo will get a perfect display. These innovative models are infact one of the hottest talking topics in social groups and friends circles as well.
How do you plan to use promotional Keychains to get your message across? Share your thoughts with us on our facebook page.