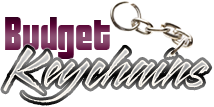 Custom Keychains – Business Gifts Par Excellence
Posted by admin
Posted on May 20, 2021
Almost every business at some point will give away custom printed Keychains as gifts to celebrate milestones, thank clients or raise fund for a social cause. These high utility items that people can't do away with is a great way to draw your customers closer to your brand and engage them with your business in a fun filled way.
Keychains are great ways to get people see your logo without being intrusive and too obvious. Add your logo, message or tagline to make it interesting and pleasing to the eyes. A uniquely branded keychain will enjoy a long retention among your audience for sure while you get repeat impressions at one time investment and effort!
Custom keychains are available in various distinctive models ranging from simple and basic to unique and luxury. Marketers can easily find a perfect model for their clients who may fancy something special. If you are looking for a high end models in keychain, look no further than metal keychains. Designed to last long and look great, these finely crafted masterpieces that are laser engraved with your message will get a lot of attention.
Classic leather keychains are perfect choices that are hard to miss. If you need a special gift for your high value clients and employees, leather keytags will make a fine choice. Designed to weather well with time, these key chains will make a long lasting reminder of your brand for your premium clientele.
Your recipients will surely love these vibrantly colored, sturdy acrylic Keychains that are designed to bear the daily grinds with a grin! Light weight and sturdy, these Keychains are exceptionally well suited for mailer campaigns  to get your message far and wide without adding up to the postage charges.
Promotional Keychains are  ideal handouts  during any event or occasion as these products are likely to be used many times a day- meaning that your brand will be seen all over the place! Combo models like bottle opener Keychains will enhance the utility and your brand visibility with ease. Every time your recipients use these logo items to pop the top of the bottles or to access their keys, they will enjoy a close interaction with your brand, which in turn will enhance their brand loyalty over a period of time.
If you are looking for a perfect handout that will never look out of place in any event and a gift that will impress even the most discerning clients on your list, invest in these time tested logo items of logo keychains.