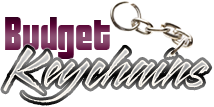 Have You Heard of the Top Bargains on Printed Keychains
Posted by admin
Posted on October 7, 2021
Everyone needs keychains to keep their keys at easy access and to identify the different sets of keys that will all look alike. Probably what makes old school promotional handouts like keychains relevant even today is the way that these logo items have evolved to cater to the needs of the modern day users. Check out some of these innovative models like amplifier keychains that will boost the sound of the phones along with your brand image.
Be it pricing, functionality, or quality, keychains will never let you down as a promotional merchandise. This is an everyday basic product that everyone needs and will enhance your brand popularity.
Keychains are popular
Your audience group may include customers, prospective clients, investors or shareholders. Their preferences and expectations may be different. However when you have popular gifts like keychains you have a proven winner on hand that will readily impress every genre of your audience
Everyday handouts like keychains would help you to create a positive brand image, build it up and make it well-known in the market in a subtle way and not being intrusive for the recipients. Every time your recipients take out their keys they will see your logo and contact information imprinted on these. It happens many times e very day. So, just imagine how deep rooted your brand image will be bin their minds on long term exposure.
Versatile
All you need is versatile handouts like keychains to make your promotions look different every time. For instance, no matter whether you wish to use keychains as fund raising items, store promotional giveaways or referral gifts, these high utility gifts will meet its purpose without fail and help you to meet long term business objectives with ease.
High visibility
Printed keychains not just remind your prospective clients about your business every time they use the key ring but will also pique interest among people around. Often a stylish, branded keychain make a great talking topic in the social and friend's circles of your primary recipients. The outcome – the much desired word of mouth publicity for your business without any repeat effort or investment.
Check out some of these innovative models like amplifier keychains that will boost the sound of the phones along with your brand image. Bottle opener keychains that bring together the dual utility of a bottle opener and a key tag is another choice.
Cost effective
Personalized key rings are small investments that can be made use of even during budget promotions. It is a popular and effective merchandise during trade shows and events where you  have a huge  crowd to reach out to. The low cost advantage will make it possible to give all your attendees a gift they will cherish and double up as your brand reminders.
How do you plan to use custom keychains as your marketing tools? Share your ideas with us on our facebook page.