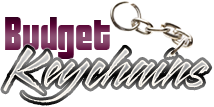 Custom Keychains- Handouts that Grab Easy Attention
Posted by admin
Posted on October 8, 2021
Popular and budget friendly, logo keychains make one such reliable marketing swag for existing and potential customers.


Studies show that the attention span of an average human being is dropping drastically. In a consumerist society, an average customer is bombarded with thousands of  both online and real world advertisements, most of which are not even registered in their minds. 
The challenge that most marketers face is to grab their customer's attention as fast as they before they are bound to move on without noticing you. Custom giveaways like keychains are proven winners for businesses to stand out in the competition and stay in the minds of their customers.
No matter whether you wish to attract new leads or retain existing clients, custom keychains will make perfect choices.
If the promotional gift does not serve a purpose and get discarded by the audience, marketers end up wasting all the money the brand has invested. So, it is essential to choose products like keychains that people will use and make part of their life style. Add your logo , name and contact information to make it stand out.
 Keychains  are easy to customize and these serve a purpose for the customers. Win-win! The brand name stays in customer's mind whenever they access keys. Only consistent brand impressions can ensure better brand recognition and to stand out from the rest.
Custom keychains  imprinted with your brand and message make great marketing tools that will keep your logo front and center and continues to engage your audience with your message  every time they use their key tags. Plus, your information imprinted on keychains will reach a larger audience who might not have otherwise heard of the company's name.
 Being budget friendly and easy to distribute, keychains can be handed out to potential clients at trade shows and other events.  The logo and contact details imprinted on keychains will make it easy for the customers to contact you in future. This is a subtle way of  brand exposure while reinforcing the market presence of your organization.
When your customers get a product that they regularly use from your company, they are more likely to remember and trust you than the other players in the fray. With all the benefits that come with custom keychains , these are undeniably the best promotional products to invest for your effective marketing campaign.
Have a better idea to use logo keychains in your promotions? Share your ideas with us on our facebook page.