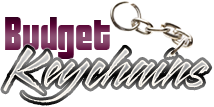 Good Reasons That Make Custom Keychains Potential Logo Items
Posted by admin
Posted on May 8, 2019
Keys are one of the most important accessories for most people- be it to open the doors, cars or wardrobes, keys demand a lot of attention to keep them safe. Keys are small and look the same, which makes it difficult to keep a track for the users. To keep the keys organized, people use keychains in various shapes and colors. Keychains give an identity to keys and make them easy to spot, carry and safe keep.
Even in this digital age, keychains continue to play an important role in people's lives. It is this incredible popularity that has made keychains great promotional items. Small and light weight, custom key chains can be carried by your recipients wherever they go. Get your brand and message imprinted on keychains to keep it in plain view of yours clients and customers. The best part is that keychains not just serve as reminders for your brand but make great talking topics in their circles, which will further enhance your brand popularity.
The biggest attraction of custom keychains is their low sticker price, which makes them a perfect choice for low budget promotions and start up businesses. You can choose from a wide range of models that suit the tastes of your audience.
Young and vibrant audience
 Do you have a young and vibrant audience to cater to? Planning any school event or college reunions? Look no further than custom novelty keychains. Offered in a range of interesting shapes, novelty keychains pique quick interest and make wonderful keepsakes.
 Floating keychains will make great choices to reach out to an outdoorsy crowd; put your brand and message on these keychains to promote cruise holidays, fishing holidays and more. Your recipients will have a highly useful gift for a long time because they are never at risk of losing their keys even when they drop it in water accidentally
Photo keychains is another choice that will look great. Ferme Multi-Function Metal Keychains feature a flip top photo frame where your clients or customers can keep their family snaps. The attractive chrome finish and 7/8″ W x 7/8″ H imprint space will complete the features of these stylish keychains that will get a red carpet welcome among your audience.
Classic audience
Finding gifts for the discerning and mature audience is easier said than done. However, we have some unbeatable gift ideas like metal keychains that will leave even this genre of audience pleased. Ellisse Metal Keychains is a perfect choice to consider. These keychains flaunt a sleek design that features a polished chrome metal oval shaped pull apart key chain that makes it great for valet parking, car wash services and automobile spare parts. Get your brand and message laser engraved on these keychains that are offered in a gift box.
Need more tips? Watch this space for more updates on the trends in custom keychains.