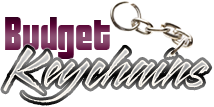 Custom Carabiner Keychains- Handouts That Get More Eyeballs On Your Brand
Posted by admin
Posted on May 9, 2019
Carabiner keychains take credit to many firsts. Incredibly popular, these keychains look a wee bit swashbuckling than their ordinary cousins. These are shaped like the mighty carabiners used by rock climbers though the resemblance stops at just that!
Carabiner keychains are highly useful tools to keep your keys organized and the best part is that they clip to nearly anything! Low in cost and light weight, these make excellent tradeshow giveaways as well.
Offered in a range of brilliant metallic colors and various sizes, carabiners ensure the ultimate hands free convenience while carrying keys, lanyards or small wallets. Just hook all these everyday items to these carabiners, attach it to your backpacks and you stay safe and well organized during outdoor jaunts and adventure trips.
Tradeshows are difficult to organize because the handouts that you choose should appeal to a diverse group of audience coming from various backgrounds. Make your tradeshow memorable by handing out these hugely popular carabiner keychains that will please your audience and easily break the ice.
7cm Customized Carabiner With Nylon Strap & Split Keychain Rings are available in a range of multiple colors. Easy to manage keys and clip it over their backpacks, these keychains are great for mass events like tradeshows and even mailer campaigns. These high utility handouts will never get discarded, which means your message imprinted on these will get a lot of attention. The constant presence of the carabiner and the uncountable number of brand expressions you get during its shelf life is something truly admirable.
Wish to add some fun to your carabiner keychains? Check out these whistle-keychains with carabiners. It will make a great handout during adventure activities, outdoor events and self-defense classes. The safety whistle will come to aid during distress and emergency situations while the carabiner keychains will keep the keys well organized. Imagine people everywhere, in every age group using these items – keeping your logo in plain view.
Carabiner Keychains – Gold: Glam up your promotions and build your brand visibility with these eye catchy keychains. Your recipients will easily remember your name years after receiving your these exquisite promotional products.
5cm Carabiner With Split Keychains will ensure better safety for the keys  by offering a separate spilt keychain. When you choose high utility gifts like these your brand will get a warm welcome among your audience; the more they use your promotional items the more will be their chances of getting engaged with your brand.
Planning to make carabiner keychains your promotional items? Do share your thoughts with us at our facebook page to join an interesting discussion.