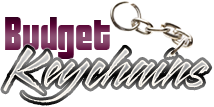 Get Your Message Out In Front Of Your Potential Customers Every Day With Customized Keychains
Posted by admin
Posted on March 2, 2017
What if there was a cost effective way to get your message out in front of your potential customers several times every day? Custom keychains is something that will turn all your marketing goals and fantasies into realities. Low in cost yet high in visibility, custom keychains will guarantee your message is seen wherever your customers go.
Keychains make smart gifts to promote all types of businesses. These are an instant winner especially with car washes, dealers or infact any auto-themed business and more. Whenever your recipients are stuck, your brand on their car keychains will grab their attention and they know how to reach you.
Shapes that complement your business line
It doesn't mean that you have to work with cars to make custom keychains your promotional gift. Realtor agencies can think of house shaped keychains to promote their deals while garden centers can think of something unique like fruit shaped keychains while pet care centers will find these dog shaped keychains a clever gift to promote their business. Running a pet supply store? These dog bone shaped keychains will be the best way to get your message out.
Not just the retail stores benefit from this kind of marketing. Consider the health care centers celebrating the Happy Heart month in February by handing out heart shaped keychains or the local insurance agent who sponsors road safety awareness campaign in school. The name that comes to their minds when it is time to shop for car insurance will obviously be theirs. Apart from promoting your brand, these custom gifts can be personalized with social messages and slogans that will keep your recipients well engaged with your brand.
Quirky shapes, attractive taglines or popular colors will all encourage your recipients to retain and use your keychains for a long time. You can even give attractive offers to tempt your recipients to retain these gifts. For instance you can give free car wash coupons or accessories to customers who produce the custom keychains that you handed out to them last year. Insurance companies can give a discount to customers who might have participated in the safe driving campaign and your brand recall will increase further. Not only that, your happy customers will spread the news and share their experiences with your business and will flaunt these attractive keychains in their social circles to ensure word of mouth publicity.
Suitable for Every Brand
Customizable keychains are ideal for all types of businesses simply because everyone uses keychains in their daily lives. Keychains are available in a range of shapes and colors as well. It will be a smart idea to choose replicas of your logo or mascot to strike an instant rapport with your customers. A call of action, a clear message or a contact number will all be appreciated by your recipients. Bright colors and fanciful designs will be a perfect choice for a light hearted and fun filled campaign.
Countless Choices
From elegant metal or leather keychains to the casual Vinyl keychains and novelty keychains, there is something special for everyone.
Browse our collection of custom keychains to choose a model that matches your needs. When you need cost effective keychains all you need to do is visit our stores at budgetkeychains. Happy shopping!