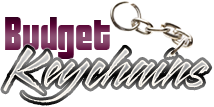 Discover The mysterious Charm Of Combo Keychains
Posted by admin
Posted on March 3, 2017
Keychains no longer are what they used to be in the past! From simple and bland keyrings, these have come a long way to become eye popping style statements, combo gifts and brand identities. In an age of multitasking where people strive to do more tasks in the shortest possible time, it is no wonder that combo gifts have become a rage. Apart from being a safe way to carry and organize the keys, these combo keychains will double up as many essential daily use tools and gadgets much to the surprise and joy of the users. Combo keychains are loads of fun as well and nobody can resist these essential items.
Here are some of the combo keychains that you will surely love to see in your custom gift bag during the forthcoming promotions. Not just as promotional items, these customizable keychains fare well as party favors and employee gifts as well.
Pop the tops with these bottle opener keychains: It makes a perfect gift for all your recipients who wish to make their life a big celebration. Whenever they are in a party mood, they will have an easily accessible bottle opener right at their finger tips. Choose from a range of bottle opener keychains that range from simple and straight models to wild and quirky items like animal shaped or sports themed keychains among others.
Lead their way with Flashlight keychains: These flash light keychains will ensure double safety of your recipients! While keychains keep their valuable keys of home or office safe , the flashlights will keep them safe at night or during a power outage. Choose from a range of LED keychains that will come handy as both a source of light and a keychain. Everytime your recipients use it, your brand popularity on these will get a boost!
Carabiner keychains: Go hands free with these highly useful carabiner keychains that will keep the keys safely hooked to the backpacks or belt loops as your recipients indulge in outdoor activities like hiking or fishing. A high utility gift that will never fail to impress your recipients.
Multitool keychains: For the plumbers and the handy men in the making and DIY experts, these keychains will make a perfect gift idea. Personalize these with your brand and message and everytime your recipients use it as keychain or tool set your brand recall will go up. Functional gifts enjoy a long retention and for the same reason, these multitool keychains will enjoy a warm welcome among all genres of recipients. The best part is that even if they are not a keen DIY fan, they will find these logo items useful in countless occasions in their lives.
Browse our collection of combo custom keychains and make your pick. Should you need tips or assistance, call us.