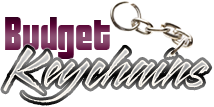 Get your Keychains Imprinted With Names to Stand out!
Posted by admin
Posted on August 20, 2019
Throwing a birthday bash or may be a bachelor party or family reunion? You need gifts that will truly impress your audience and inspire them to talk about the event for a long time to come. How about some cool keychains with your name imprinted on it? It makes a great style statement for your recipients and has more to it than just holding your keys together.
Keychains are available in various sizes, style, shapes, colors and materials. Nowadays, people are looking for more than just a plain generic gift that you get from any super market. They will cherish these gifts that bear the memories of the special event; they will be proud to call these keytags their own!
From animal shapes to sports themed items and laser pointer keychains and more, you can choose from a wide range of models that will make your guests happy. You can imprint funny taglines, art work or event mascot, but how about having your own name imprinted on these keychains. Who would want to miss that, right?
Keychains  are durable and highly useful for everyone. Even if  your recipients leave behind these unique and customized keychains in their office or club , they may  get it back easily because  it is something that their friends will easily take note of! Afterall, custom keychains are not something that everyone will have.
Let your creative juices flow; make your keychains as unique as you wish by getting your brand, taglines and artwork imprinted. Choose combo models like bottle opener keychains, flashlight keychains, tools and hardware  keychains that are more useful than a plain keychain. The bonus- the more your customers use these, more will be your brand popularity. Every time they use to carry their keys or the add-on features of these keychains, your brand will get on top of their mind. Your customers will surely love to carry around your set of keys with them on these.
Budget friendly and popular, keychains make back to school items, gift items for employee welcome kits or even as mailer campaign gifts. No matter how you wish to make use of these logo items, your brand  on these will get talked about for a long time for sure.
Most people don't realize how important keychains are until they realize that their keys went missing! Keychains are versatile and gender neutral and makes a sensible gift that everyone is sure to use. Plus not many remember to buy a keychain for their use though it is needed every day. Thus custom keychains come to the bigger picture easily.
Have a better idea? Do share with us on our facebook page and get featured.
Share and Enjoy