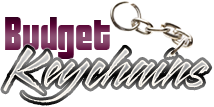 keychains-Incredibly Popular Promo Tools
Posted by admin
Posted on April 26, 2022
Often business gifts like keychains become trends for some solid reasons. What makes custom keychains popular marketing tools is probably its high level of versatility.
Custom keychains are the perfect  handouts to give to your clients to share more information about your product real time. In today's  digital world, tangible gifts like keychains that stay for a long time have special relevance. Did you just come across someone at a trade show or other event? Give them these custom keychains to introduce your brand and pique interest in their minds. It will be smart alternative to brochures and flyers that have only a very short shelf life.
Keychains make Marketing Tools in More Ways Than One!
Keychains are incredibly versatile and can be used in various ways to fit your marketing needs . Apart from spreading your business message, a custom keychain also makes your contact information readily available. It works a lot like a business card and beyond what a business card can do on its own!
Keychains are tangible
Finally and perhaps most importantly, keychains make potent marketing tools simply because they exist in the real world. These tangible reminders are something that your attendees can hold them in their hands, or give to friends and family members.
 Your attendees will have your contact information right at their finger tips. Thus they have a brand reminder to hold rather than needing to access information from a company website.  As keychains always remain out and about , it will put your message well displayed. So, if you are looking for a popular yet budget friendly handout that will let you stand out from the competitors, look no further than custom keychains.
Generate goodwill
Highlight the friendly profile of your brand with custom giveaways like keychains that will bring your brand closer to your customers and enhances goodwill.
By sending custom keychains as mailer gifts, you build a positive and trustworthy image in your customers' minds. When they trust your brand, they will end up as your regular customers and may even refer your business to their acquaintances to generate more sales. Highly practical free gifts like keychains  will surely encourage them to choose  your brand over your competitors.
Classic gifts
Moreover, keychains remain ever popular and aren't going away anytime soon. So, if you didn't get to create as many keychains  for your promotions so far, it is indeed a great time to start.
Explore our complete line of custom keychains in various models including multifunctional key tags like bottle opener keychains and flashlight keychains among others. Also feel free to reach out to our team for more tips and ideas.