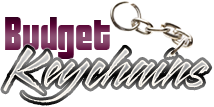 Get Most Out of Your Custom Keychains with These 4 Smart Tips
Posted by admin
Posted on May 15, 2018
Custom keychains make great gifts– they may be small, but they enjoy a big goodwill and will complement different occasions and events. Keychains make great corporate gifts, gift bag items, wedding favors, tradeshow swag and mailer items- to list a few. Personalized keychains win hands down as gift bag items or individual gifts as well. Highly functional, keychains have evolved a lot in the recent past, which has enhanced their popularity as promotional gifts.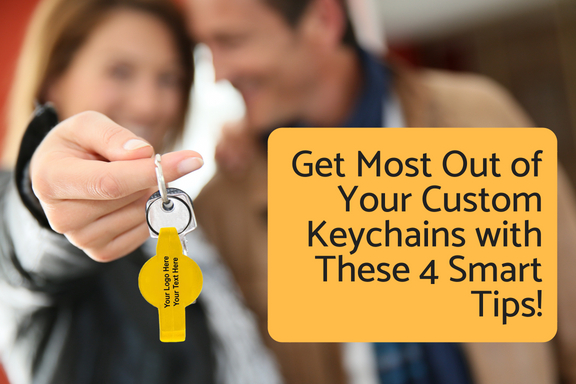 Here are a few tips to remember to get the maximum value for your custom keychains
Right timing is crucial: The effect of custom gifts can be enhanced by choosing the best occasion. For instance, keychains can be send as mailer gifts for birthdays or anniversaries of regular clients, during festive season or New Year. Make sure to include a hand- written message enhance its appeal. Gifts with personal touch are always well appreciated.
Make it special: Choose appropriate words in expressing your thoughts and maintain a friendly attitude to make your gifts truly special. Customization should underscore the value of your business relation than the actual value of the gift. It is your heartfelt message and greetings that make these budget friendly custom keychains a perfect choice.
Consider the age group of your target audience: By choosing keychains models that go well with the tastes and needs of your target audience you are rest assured of a wide-angle display. Classic and functional, metal keychains will make great gifts for the elderly while trendy models like bottle opener keychains will go down well with a millennial audience. For kids' fun models like novelty keychains will be a better choice. Heart shaped keychains are great for lovers and during special occasions like Valentine's Day. Choices are truly limitless. Apply your discretion to choose a model that matches your needs.
Colors and patterns are important: Colors can enhance the feel and beauty for the occasion and will give your custom gifts more meaning. For instance, red colored keychains can be considered for Valentine's day or Christmas promotions whereas green colored keychains will make a perfect handout during festivals like St. Patrick's Day. Models like Pill case keychains should be exclusively used for promoting healthcare campaigns and promoting clinic and medical services as these may not be a thoughtful gift during parties or concerts.
Did you find these tips useful? Feel free to share your thoughts with us at the comments section below to join the conversation. Watch this space to read the most popular and trending posts on custom keychains.
Share and Enjoy