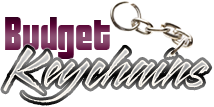 Get More Attention And Customers Through These Transportation Keychains
Posted by admin
Posted on May 18, 2016
The company's appearance or customer service plays an important role when attracting new customers. It has an important role to play but the question is if it is enough to sustain your business even during the down times of the economy. However, if businesses rely on just this, it will never be enough since new competition will arise. These new competitors will offer better services than yours so mostly likely there will be a chance that even your loyal customers will try the services or product of your competitors.
Well, do not lose hope for there is a way on how you can do this but first we will show you below our Transportation Keychains and then explain afterwards the relevance of these personalized keychains to your business.
Promotional Airplane Keychains – Red
It is made of aluminum and it comes in color red. If you want to have your business name engraved or printed on these keychains, you can do that. This has an imprint area of 0.4" x 1". We offer it in color red because this color encourages buyers to take action and make a purchase.
Customized Bicycle Shape Bottle Opener Transportation Keychains
Your business name can be laser engraved or can be printed in full color on these personalized keychains. This comes as a keychain to help you organize your keys at the same time it can be used as a bottle opener. Whenever someone needs a hand to open their bottles during a party, your customers can lend them these items.
Personalized Truck Shape Bottle Opener Transportation Keychains
These personalized keychains comes in metallic colors. It has an imprint area of 1 ½" x 3/8". This is a keychain that comes in a truck design with a dual function. It is a keychain and a bottle opener at the same time.
The rest of our transportation keychains can be found on our website.
So what is the relevance of these personalized keychains to your business?
It convinces people to do business with the company after receiving a promotional item. In this way, these personalized keychains will not only help you retain your existing customers but it will help you gain new ones. Based on a study, 55% of recipients participated and a have confirmed that they indeed did business with the advertiser after receiving a promotional campaign. Also, every loyal customers love a little gesture such as handing them a little gift like these personalized keychains. Everybody will love that.
Grow your business steadily and transport it to a better future by investing in these personalized keychains. Take the right route today.