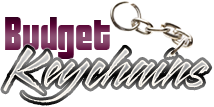 Get Back To Basics With Branded Keychains
Posted by admin
Posted on May 5, 2021
Do keychains appear basic promotional items to you? Reality is that these hold incredible promotional potential to get your message across in any promotional context or situation. No matter what your preferences are on price, material, quality or imprint option, you can choose custom Keychains that will perfectly fit any of your marketing plan.
Talking of classics, why not have a look at custom Keychains. Everyone needs a couple of these to stay well organized with their multiple sets of keys that may all look alike. So why not brand your own and hand these out at events or to your clients and employees? We have Keychains that are great for this very use.
No matter whether you are looking for a  store promotional handout, a fund raising item or a product launch gift, custom keychains will tick all these boxes with ease. Keychains can be printed in exactly the way you want, with some models like metal keychains even having the option to be laser engraved.
Available in a palette of colors, interesting shapes and  models- some with combo features, Keychains indeed have evolved to be value added giveaways that are here to stay for a long time. Interestingly, the ever evolving range of keychains even include models like USB Keychains  and powerbank Keychains  that fit the lifestyles of the digital savvy audience. Your branding will enjoy a creative display among the audience and in online events and zoom meetings that will make your message well remembered compared to traditional advertisements.
Marketers can easily associate their brand with safety and reassurance by handing out custom Keychains and it is this positive emotion that makes Keychains a perfect branding tool. Keychains are born crowd pleasers that will never get overlooked. You can even match the event theme by choosing an appropriate models. For instance, if you have a base-ball themed event, check out these home run Keychains that will look super cool with your imprint on.
Promoting your pub or club is a breeze and tons of fun when you have versatile handouts like custom bottle opener Keychains that can work both ways – as an efficient bottle opener and a custodian of keys. Result- your brand will get dual exposure and double brand impressions.
Keychains are useful in every situation and are ideal for use at office, home or on the go.  Browse our collection of custom keychains to choose an appropriate model that will leave your audience truly impressed.
Share and Enjoy