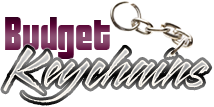 Custom Keychains- Budget Friendly Handouts For The Fashionably Inclined
Posted by admin
Posted on September 5, 2019
Looking for a custom gift that keeps up with the fashion trends? Or something that matches with your dressing style or may be the sports season? We have something for you! But what about the cost? It is attractive as well! Can you make a wild guess on what we are talking about? Yes you heard it right. It is indeed keychains. But not the plain and old fashioned rings that you might be thinking about!
Here are some trending keychains that have multiple features that make them more useful.
Palm Tree Bottle Opener Keychains : It doubles up as a bottle opener and a keychain all at once. These pretty keychains shaped like a palm tree will make a great addition to the keychain collection of everyone. Great handouts for desert themed events, safaris and theme parks. Leave your brand and message on these keychains and get ready to be mobbed!
Simple Touch LED Keychains: Here comes a keychain that lights up when needed! These dual function keychains make a perfect addition to tradeshow swag bag, mailers and  gift bags. Light weight and pretty, these dainty delights will easily  light up the faces of your audience in no time.
Flip Flop Bottle Opener Keychains: A beach themed event or an outdoor tradeshow on cards? You have the best handouts in town in the form of these flip flop keychains. These will not just hold the keys but pop the top of bottles as well. We bet, your recipients will hate the idea of putting away these keychains even for a moment! Let your brand leave some solid footprints among your audience with these delightful gifts.
Aluminum Tepee Bottle Opener Keychain Rings: Shaped like the conical shaped tents of the Native Americans of the Great Lake regions, these keychains will get a lot of envious glances. Thinking of something that not many people might have? Look no further than these stunning keychains that will leave its towering presence in the minds of your recipients.
Tra Exclamation Metal Keychains: Anyone will shout in excitement to get something unique like an exclamation keychain. A clever hand out to build up curiosity among your audience, these keychains great suspense gifts!
Wide Aluminum Carabiner with Keychain Rings  Enjoy hands- free convenience while keeping the keys safe and at easy access. These can be attached to bag straps or belt loops and are great for people on the move and adventure travelers. Anything imprinted on these bright green carabiner keychains will get an easy nod of approval!
Which of these trending keychains are you planning to make your marketing tools?  Share your  ideas with us on our facebook page.
Share and Enjoy