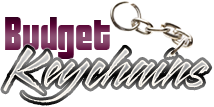 Exciting Ways Custom keychains Work For Your Brand
Posted by admin
Posted on June 5, 2017
Promotional gifts have always been part of the marketing swag of businesses. Be it to enhance the brand awareness or increase the tradeshow traffic and improve the brand recall and the market presence, custom gifts can do a lot! However, not all custom gifts are alike. Some promotional items like custom keychains remain perennially popular all round the world. If you have been thinking about what makes custom keychains hugely popular, here are a few facts that you may not have thought about
Choices galore
Custom keychains are available in an exciting range of models. From bottle opener keychains to multi tools and flashlight keychains – the list is virtually endless. Choose an interesting model that matches your theme, demographics or gender of your audience, personalize it with your brand and message and see how these logo keychains will make your business booming!
Custom keychains can make your brand popular in the local community
If you want to reinforce your brand image in your local community, watch out for all the happening events like fairs, festivals, musical events and races, which make a great opportunity for brands to connect with their customers in a personal level. Advertisers earmark a substantial amount of their promotional budget on custom gifts because it will ensure more value for their promotional dime. Promotional keychains are low in cost and high in visibility, which makes it a great choice for mass handouts like tradeshows and business events.
Get your message out
Promotional keychains will not just get your message out but will make valuable referral gifts as well. Surveys show that referral requests with an offer of a promotional product will draw more response than an appeal letter alone. Everyone uses keychains in their daily lives and these well retained custom gifts will reinforce your brand message effectively.
Enhance Marketing Campaigns
Adding a promotional product to the marketing mix will generate favorable attitudes and will drive up brand interest. Promotional gifts like logo keychains can lead to an 84% increase in the good impressions of your brand and will encourage your customers to recommend your business.
Gifts ensure regular impressions
58% of recipients retain custom gifts up to four years and gifts like custom keychains that get used many times a day, the impressions that they make will be unbelievably high. In addition, keychains have one of the lowest costs per impressions and offer ensured ROI. Go for it!
Quick Turnaround Time
Promotional gifts come handy for marketers who are planning a quick promotion where they may not have enough time to prepare. Most promotional keychain suppliers have rush order facility that will help you to meet your deadline with ease.
Freebies are fun
Let's be frank about it! Everyone loves getting promotional products. By handing out something functional and interesting like keychains, businesses can get their audience well engaged with their brand. An attractively personalized logo gift will grab easy attention. Surveys show that 90.4% of respondents reported either currently owning or possessing a promotional product within the last 24 months.
So, if you have been looking for promotional gifts that will go a long way in enhancing your brand, look no further than these custom keychains.