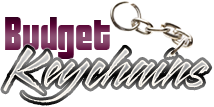 Flashlight Keychains Make Great Winter Promotional Items
Posted by admin
Posted on October 15, 2018
The winter season is almost here and marketers often scout for free gifts to drive up the pace of their brand promotions. During winter everything falls into a limbo and business promotions too are not an exemption. To cut through this haze, marketers need to include practical gifts that are useful for  the customers. More the functionality of the custom gifts more will be their engagement with your brand.
Are you on a budget? Don't worry; because you can have functional gifts like flashlight keychains even when you are on a low budget!  Flashlight keychains will double up as a handy source of light and a keychain all at once, which makes it doubly effective custom gifts. Winter season is all about shorter days and longer nights and flashlight keychains will make a high utility gift that will get a lot of use during day and night as well. The best part is that no matter whether your recipients use it as a keychain or a flashlight, they will be reminded of your brand and message.
Light weight and compact, flashlight keychains are easy to store and distribute, which make them perfect options as mailer gifts and tradeshow handouts among others. Customize these with your brand and message to make it a portable billboard for your brand that everyone will love.
Mini Rectangular Flashlight With Compass Keychains: The best custom gifts are those that make the daily lives easier for your customers. These rectangular flashlights keychains not just provide a sturdy keyfob for the keys of the users but a reliable flashlight and a compass for the dark winter nights. Customize these with your brand and message to make it a high visibility billboard that will light up your brand even in the lean winter season.
Ladybug Flashlight With Swivel Keychains Holder Colorful and quirky, custom ladybug flashlight with swivel key holder will grab easy attention. It can be as a light source, key holder, an amusement token or even a Halloween prank toy! No matter how your customers use them, your brand and message on it will get a lot of exposure for sure.
Thin Flashlight With Metal Bottle Opener Keychain Rings Light up the way or pop the top of your beverage bottles all the while carrying your keys safe- these combo gifts hold amazing functional features, which in turn will also make these great marketing tools. Your brand and message on these will get a lot of facetime from your customers.
We have a lot more in custom flashlights, which will make an incredible addition to your winter promotional gifts. Explore and choose an item that matches your needs. Should you need more selection tips, we are only a call away.
Share and Enjoy