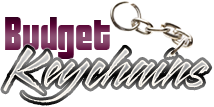 Highlight your Brand Value with Custom Promotional Keychains
Posted by admin
Posted on August 31, 2021
Agree it or not, there can't be a better option than promotional items to communicate your message. Customers are increasingly showing their loyalty to brands that have values and honesty. Custom Keychains make a great handout because it is something that everyone needs.
Keeping Up With Current Ideals
Being eco-friendly is one of the most important issues in today's world. So, including  reusable models like metal Keychains or leather Keychains will help you highlight your social commitment. It is a subtle way to spread awareness of the importance of being socially committed while propagating your business message.
Inspiring Your Customers
Practical handouts like keychains will make an emotional connection with the customers and engage them with your business message more often. It is these regular impressions that turn into leads in the days ahead. In an ever-changing business world, leaving a personal statement will help businesses to stand out easily.
Versatile
Keychains can be effectively used to promote any event or occasion. Offered in a wide range of quirky models, these giveaways branded with your company logo will evoke a sense of cheer and reassurance to your prospects every time they reached for it in the office or workplace.
Offered in a wide variety of shapes and colors, custom Keychains offer a lot of creative scope for marketers. From sports themes to animal shapes and intriguing combo models, you have a lot of options to consider. These low-cost items are a quick win giveaway. Not to mention buying in bulk can offer up even more savings as these never go out of fashion  and  can be stored and used all year round.
Interestingly keychains have become innovative accessories these days that complement the modern lifestyle of the users rather than plain keytags with the basic purpose of keeping keys safely. Here are some suggestions that you will find interesting
For Transport Sector
Tire gauge Keychains and multi tools keychains make ideal handouts for the transport and automotive industry. With its generous imprint area, these handouts are sure to promote your business by an extra mile literally!
For Real estate sector
To stand out in this highly competitive niche, realtors need handouts that are a wee bit different than the ordinary. House shaped Keychains and tape measure Keychains make relevant handouts  to suit all your advertising needs. Ideal as mailer items, open house handouts or closing gifts, these budget friendly keychains will make long lasting reminders of your brand.
Need more? Browse our collection of custom keychains to choose a model that will match your theme.